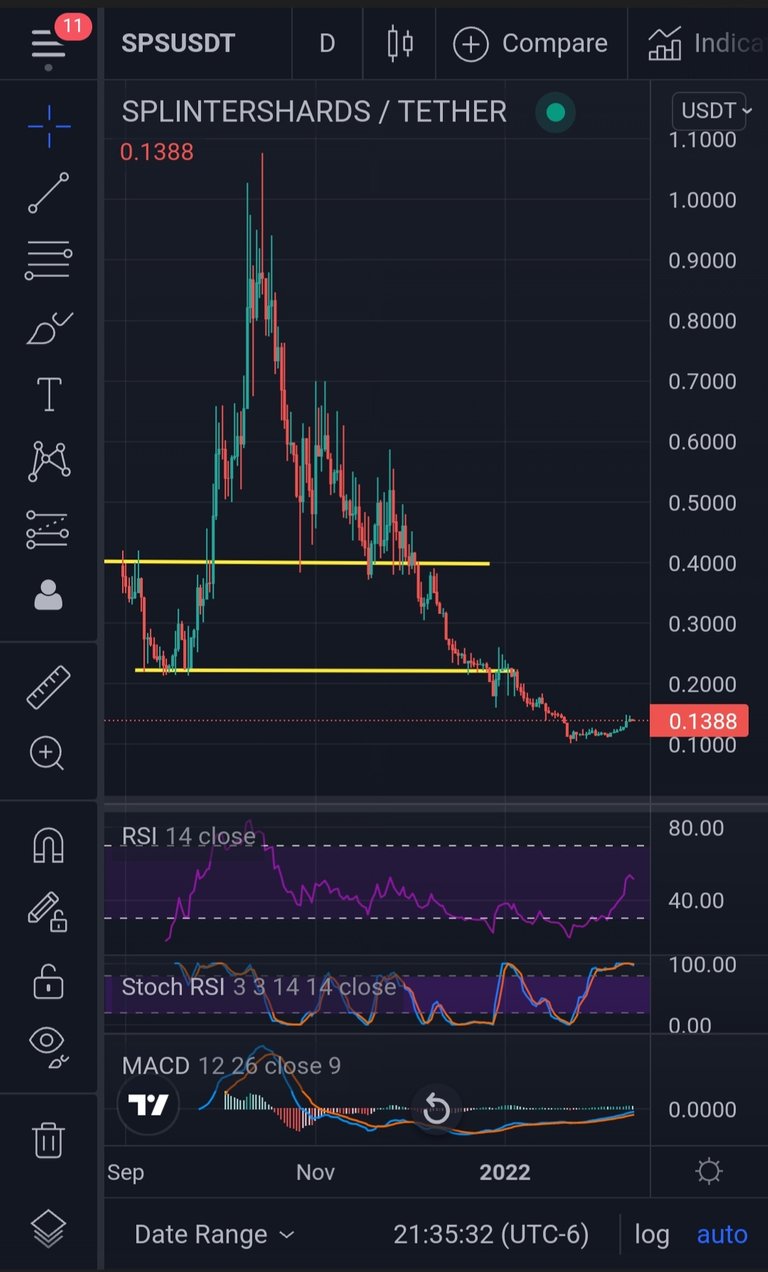 After receiving such a beating, upon my own decisions to invest in such an asset, it is nice to see some upwards momentum, even if just for a moment. It has been a steady decline and many selloffs at key levels the past couple months.
Seems to make sense in retrospect as usual. It was a very nice rally up, for those whom were in SPS early. After reaching just over a dollar, with chaos legion cards coming into the mix, and with overheated markets selling off, price has hit a recent "bottom" of $.10 cents.
Some sideways action, a curl up, and a recent high of about $.14 cents. Not a bad move at all, but still quite low compared to the amount of time that was spent above $.20 cents.
The 1st chart above is a Daily candle (1 candle represents 1 day of price action), and using my usual tradingview chart, with RSI, Stoch RSI, and a MACD to help with some technical insight.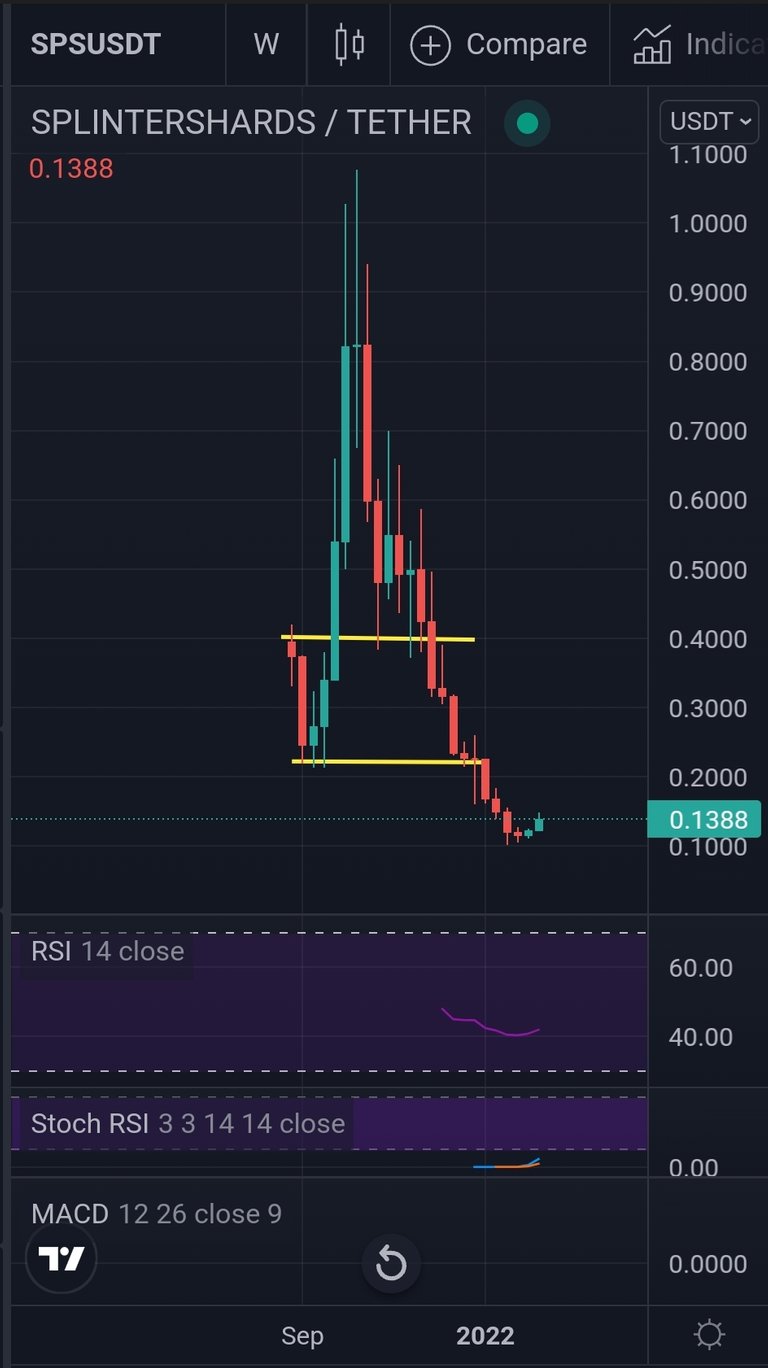 The weekly candle is an interesting sight. With limited history, there is not that much data to represent, but it does seem to show just how beat up this small cap asset is relatively speaking.
Seems to be some excitement about the relief rally, but will it last. Can we see $.10 cents again....possibly. I sit and wait.
Like a duck in camouflage.
A branch in the forest.
A frog in the pond, waiting for a moment to leap.
The duck is a shadow.
We must be the tarantula on the leaf.
The beetle, from the bog.
But enough poetry.
GOLD 1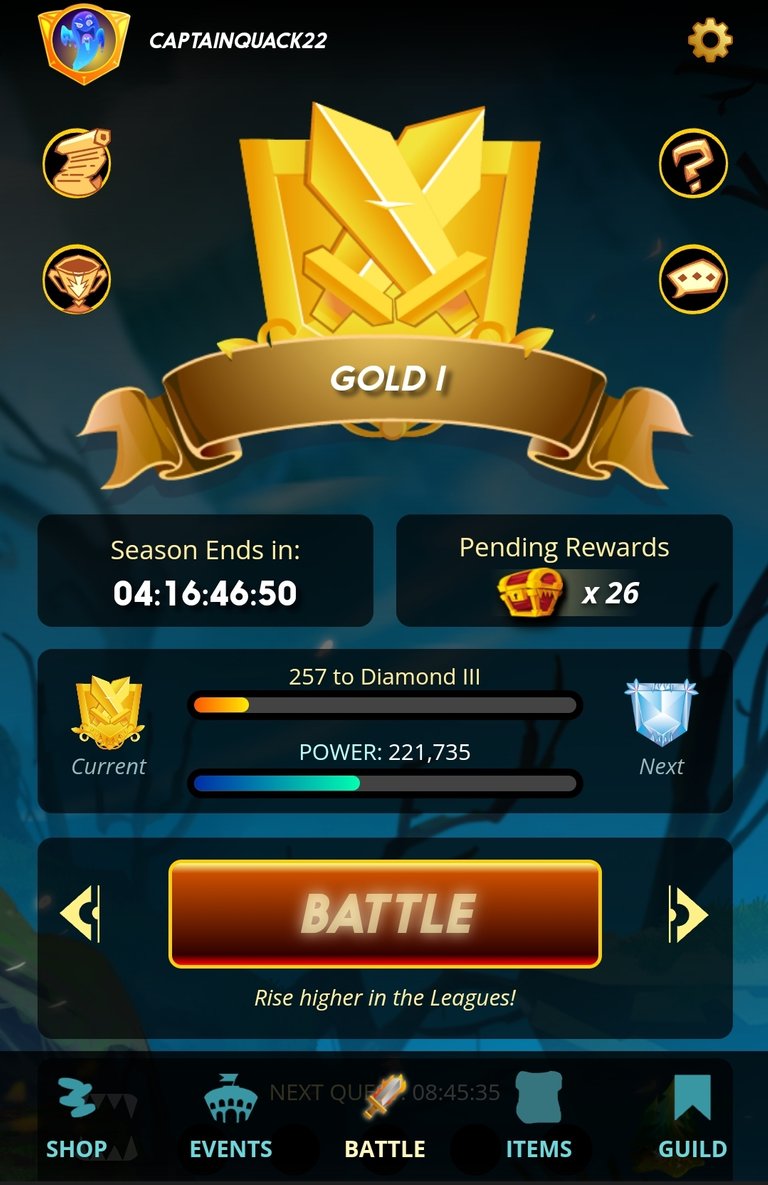 Back in gold I, trying to swim with the fish. Tough season, but the few good cards i got recently help.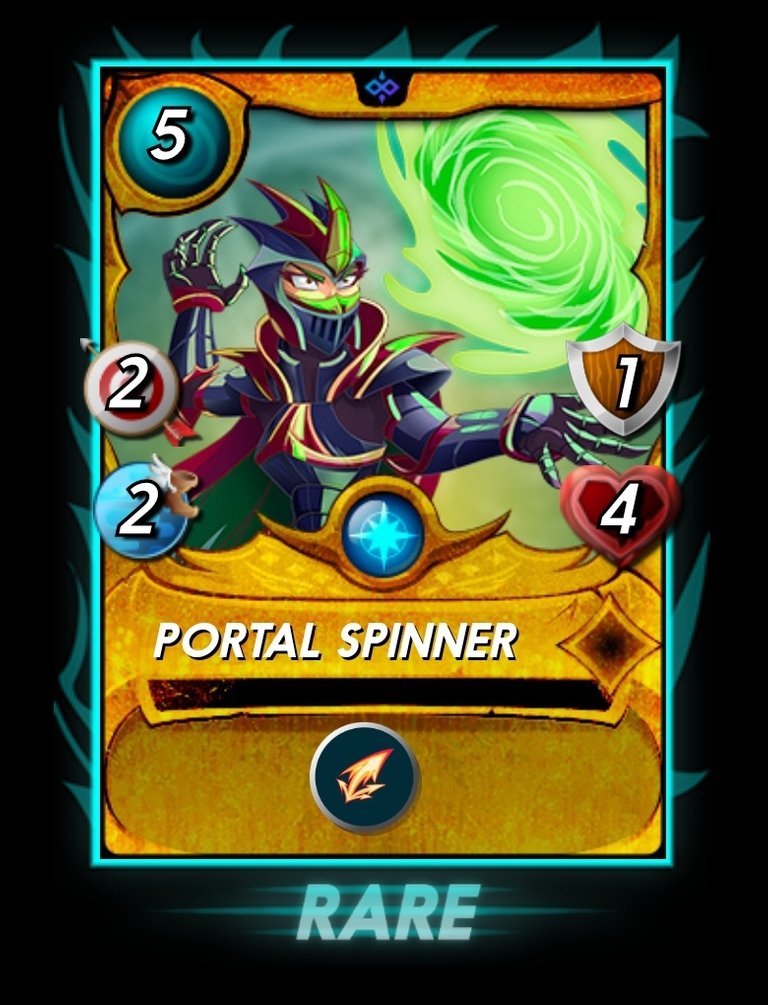 This portal spinner is new to my collection. Im new to the random attack ability, but seems could be useful, in some situations.

If youre here, chillin....i say cheers. I look forward to going and catching up on your posts now.