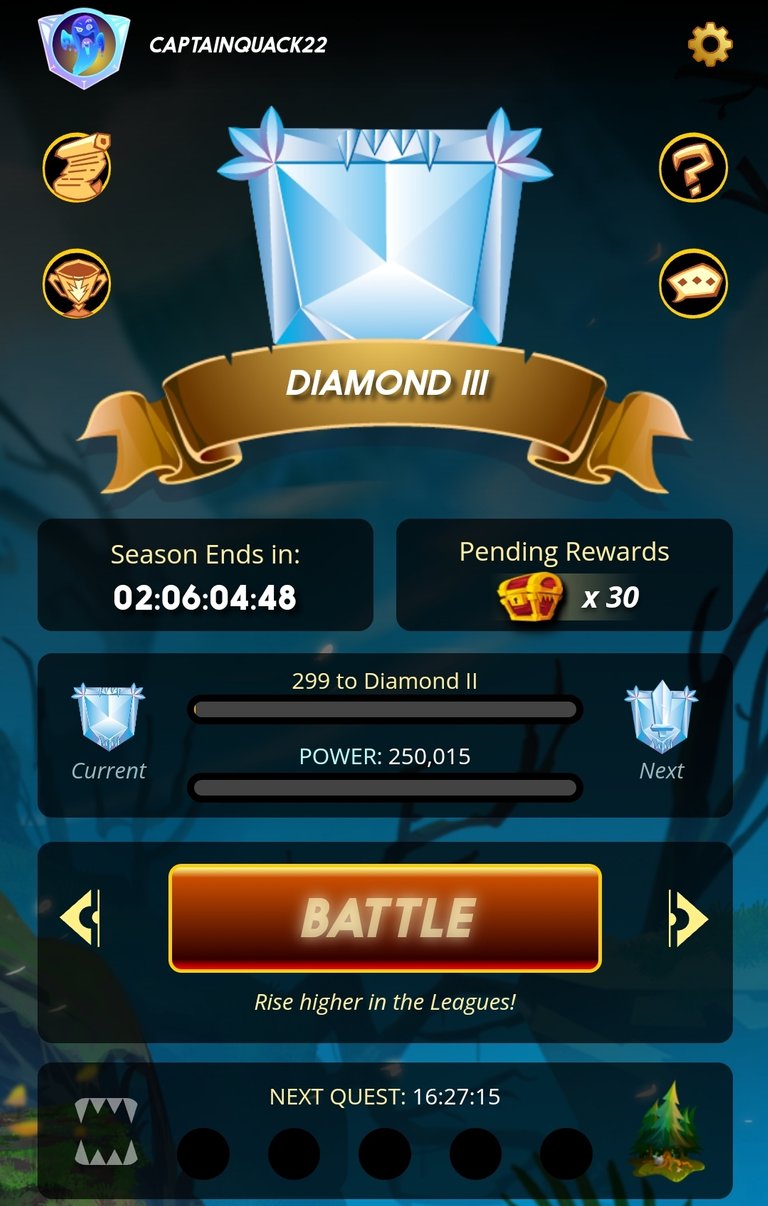 Its been a battle to climb the ranks, and a battle after battle saga, at the ducks pond. Just cracking, and clapping on 2800, to get me into the next advancement. I have since got beaten back down, but i need a break. My percentage is so low, most would laugh. Its pure madness, to have accumulated enough cards to get to this point, but i am prepping to practice some control and not spend for a while. My card army is formidable, now i must just chill.
RISING STAR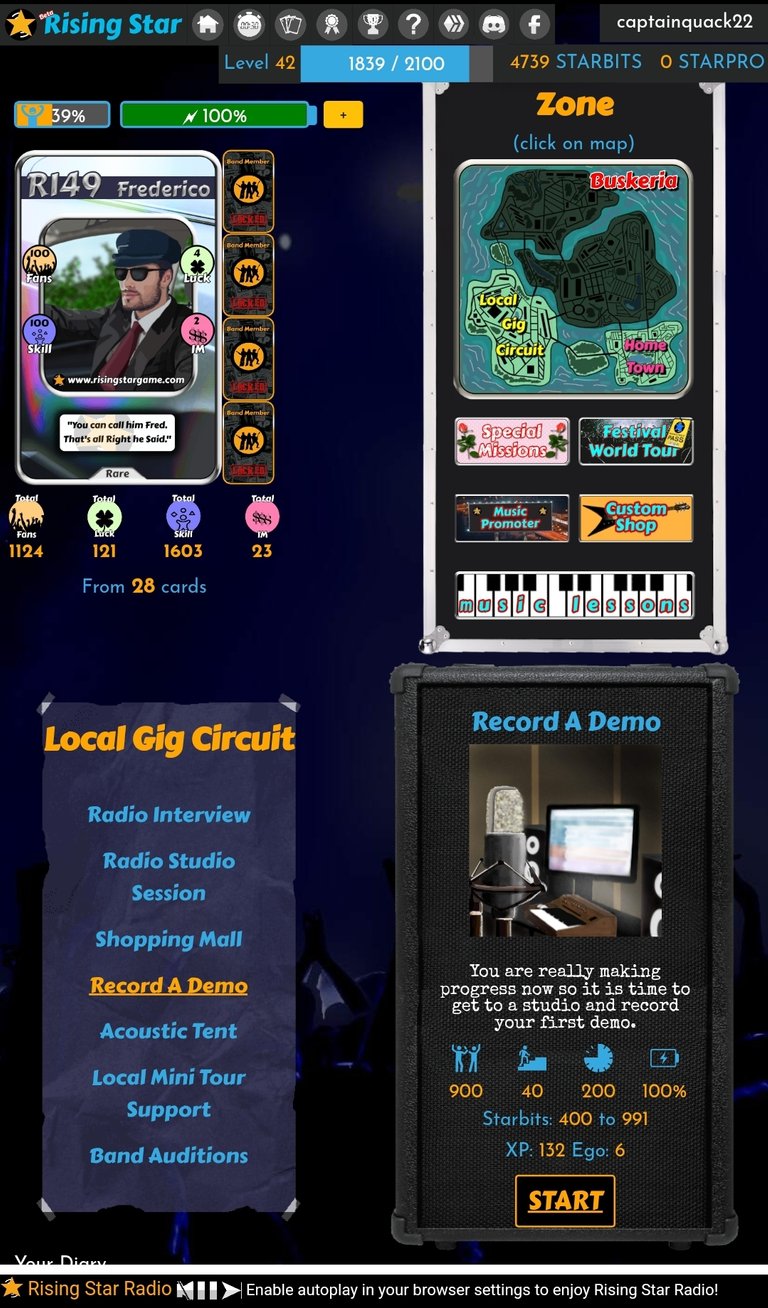 i completed my 1st record a demo mission

did some music lessons since last post

up to level 43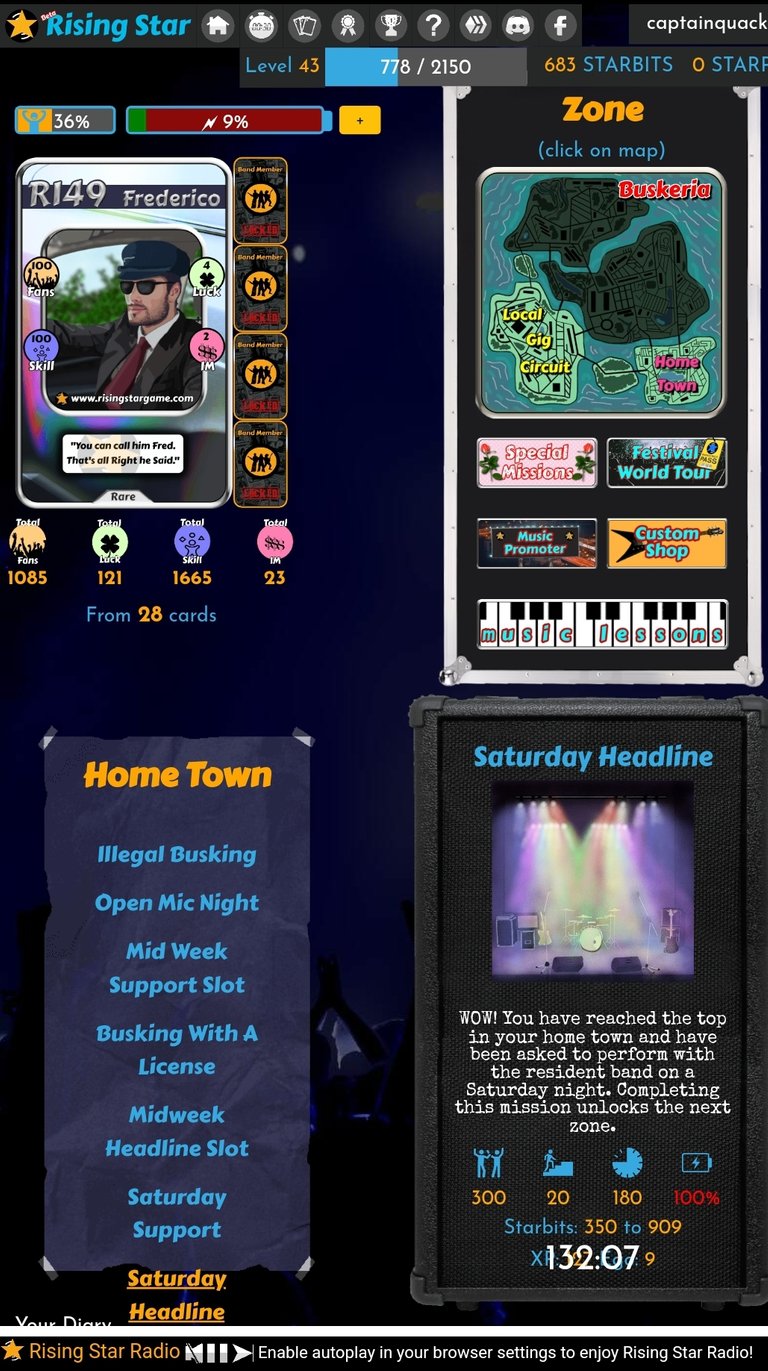 got a pizza, energy recharge so doing the Saturday headline mission to get some starbits while i go to sleep for a while.

got my ego down to 36% at the moment, down from about 40% few days ago.

soon ill buy a pack of cards for rising star
MARKET BOUNCE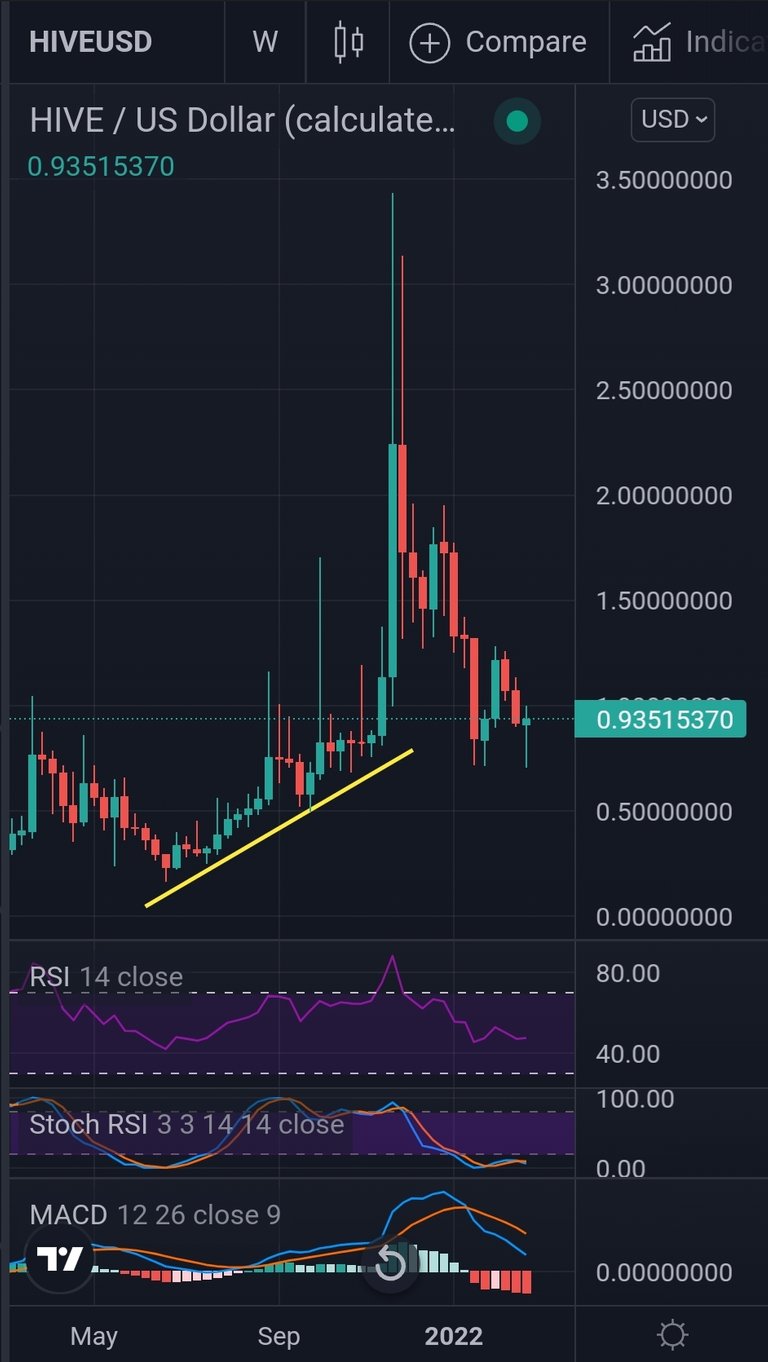 beautiful buying stepped into markets, the weekly candle in HIVE showing that wick going down, but price has since rebounded a bit since the lows a few days ago.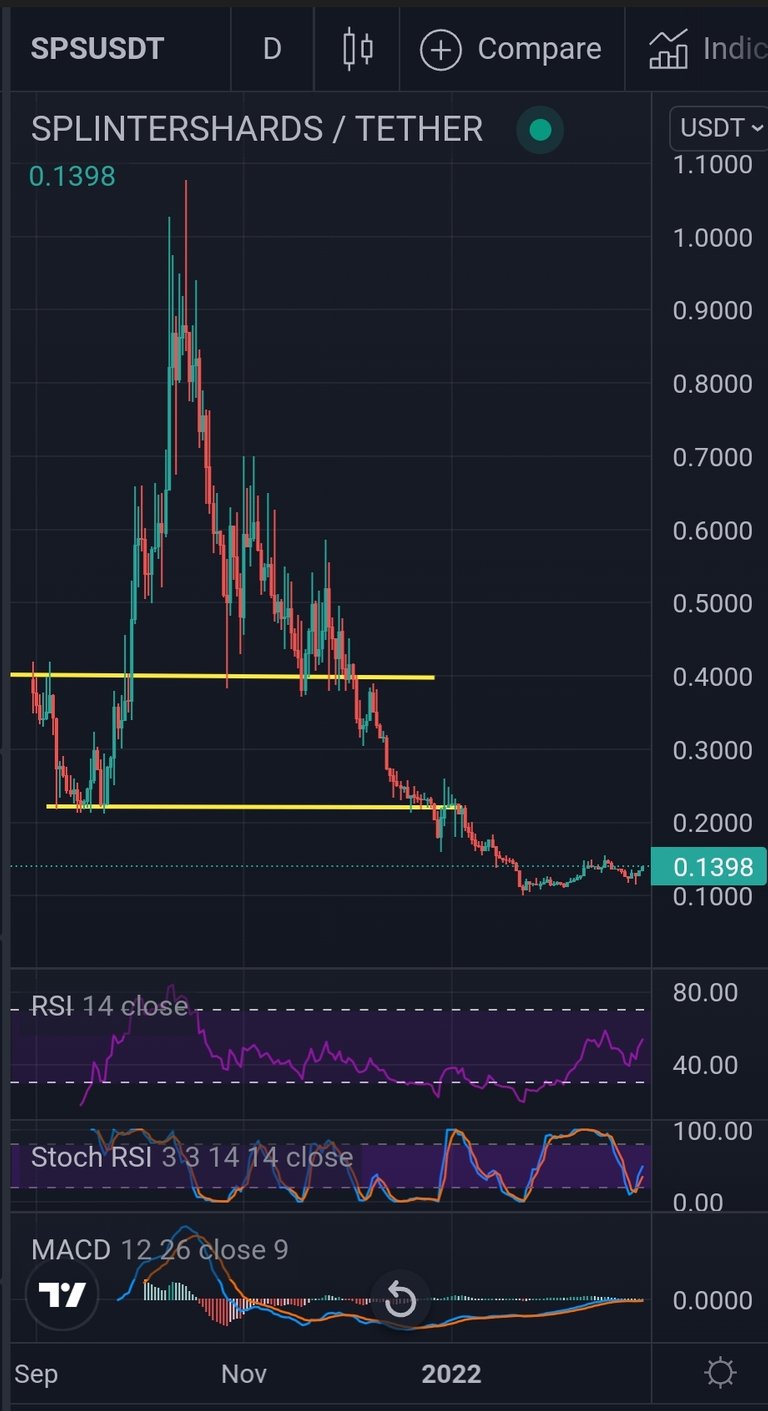 in SPS, price has been in a bit of range. Maybe some consolidation. Some hype for the WAKA card, but looks like the price of Vouchers has got hit pretty hard after the waka getting sold out

amount of staked SPS just continues to rise, interesting statistic i think

time for me to prepare for work, to continue being a Duck machine. To grind. To pay debts. To rock with the Hive family.