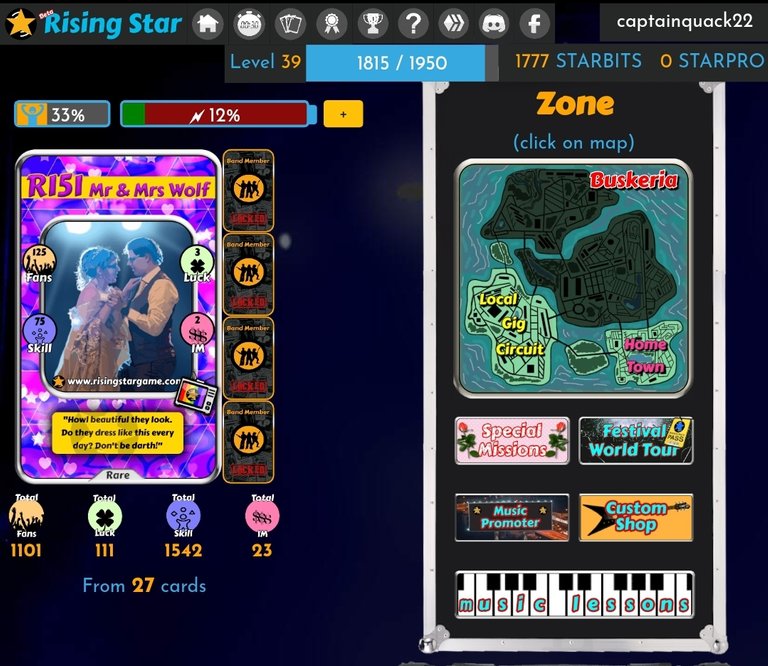 Rising to the occasion to spend a few hive on some packs to increase stats since i have been enjoying the game. Those starbits really seem to add up with some missions, and having higher stats to get into the better missions appears to be an opportunity.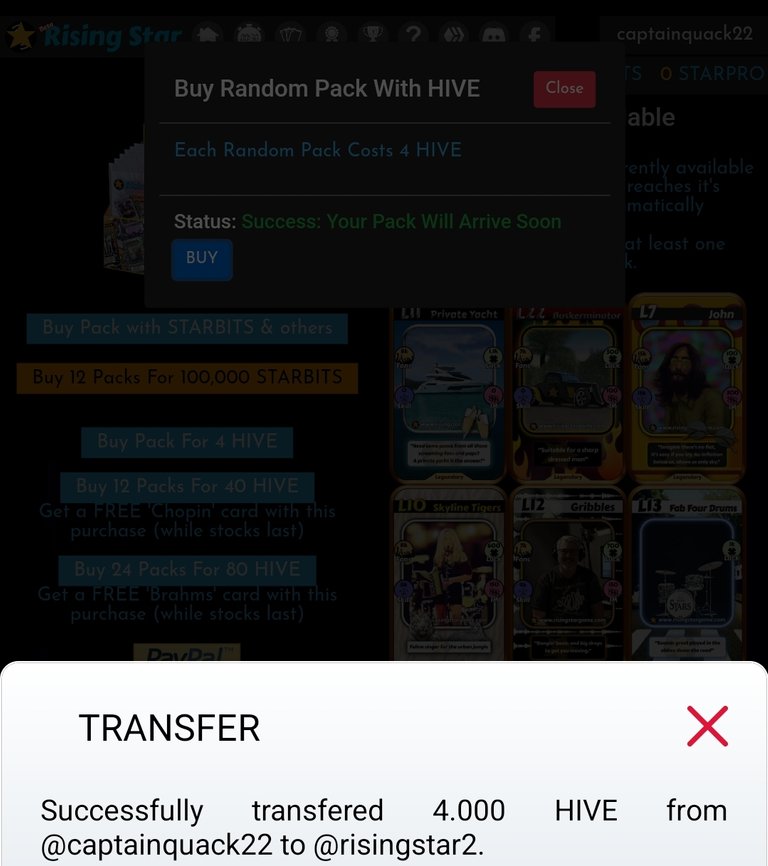 Using Beeswap to convert some swap.hive to Hive
4 PACKS LATER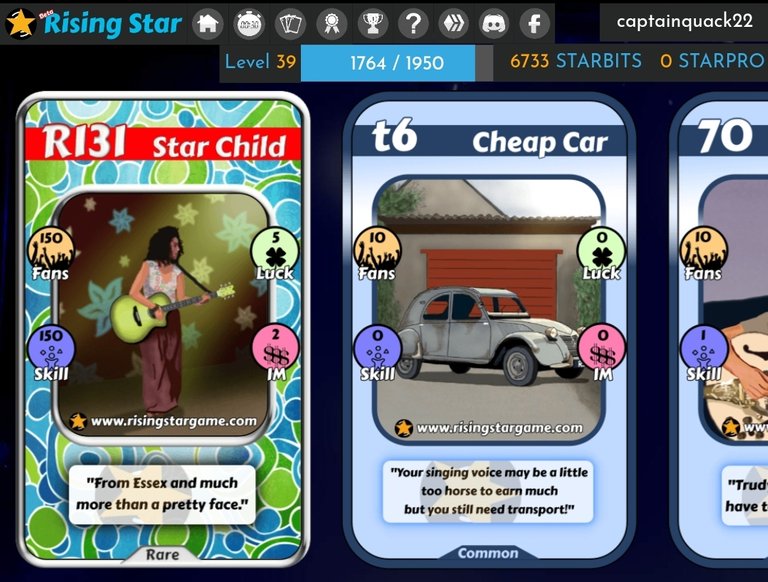 got a Star Child, pretty cool, just a rare, nice green art. Couple commons. (Sorry for weird pic, keychain browser displays weird, cant move)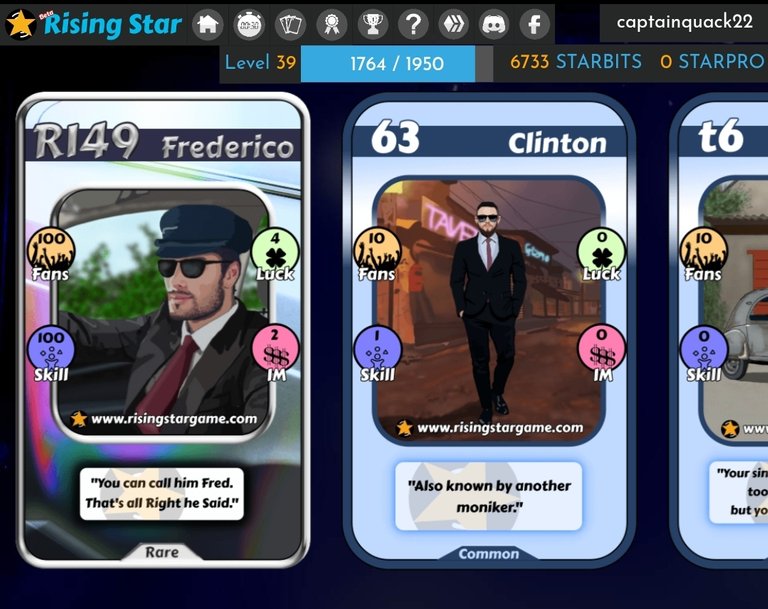 Frederico, mysterious lol. His quote is awesome. "You can call him Fred, thats all right he said". Hes is just a rare, and got 2 commons.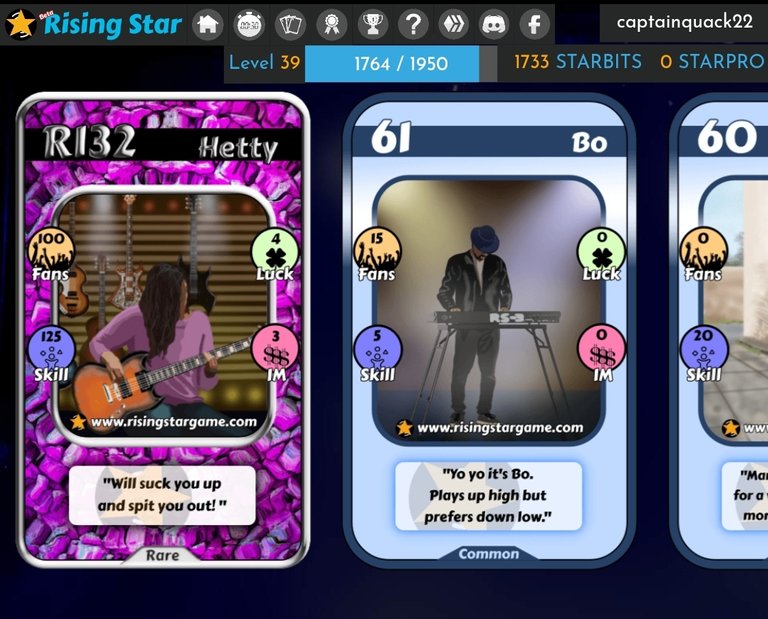 a Hetty, as my 3rd rare card, already have 1, pretty cool though.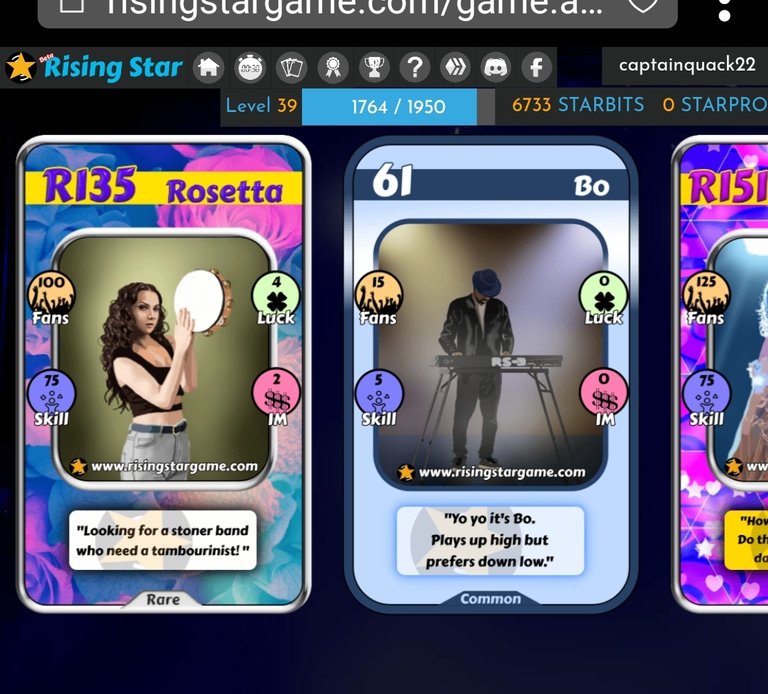 in this pack i got 2 rares. A Rosetta, and a Mr. and Mrs. Wolf. Kinda cool, no legendarys though. Better luck next time.

Heres a better look of the Wolf Couple lol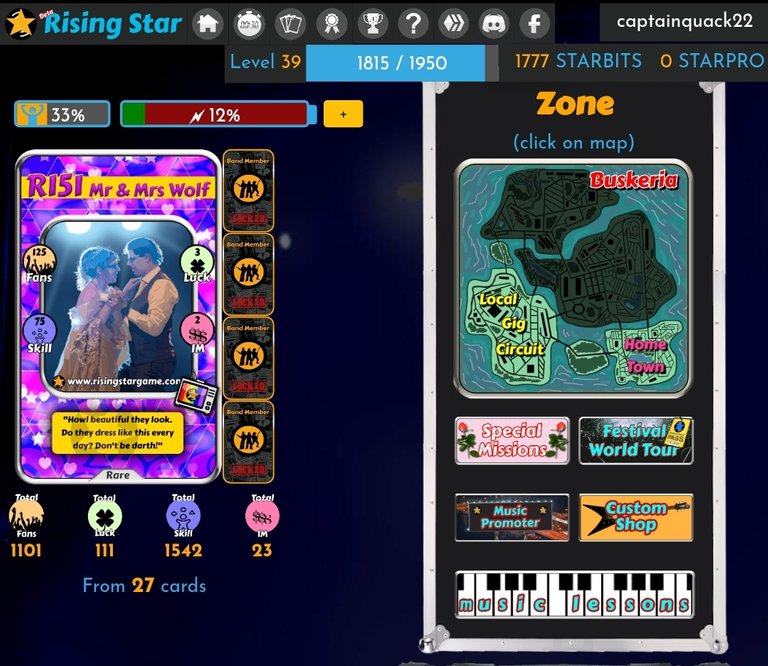 SPLINTERLANDS GRINDING
Had this cool match, with Uriel the Purifier, and Summoner Chanseus the Great. An interesting combo. Replay is acting little weird though.
https://m.splinterlands.io/#/battle/game/process/sl_da498edf7b9ecc63e5a6fad8f9c6eaa7