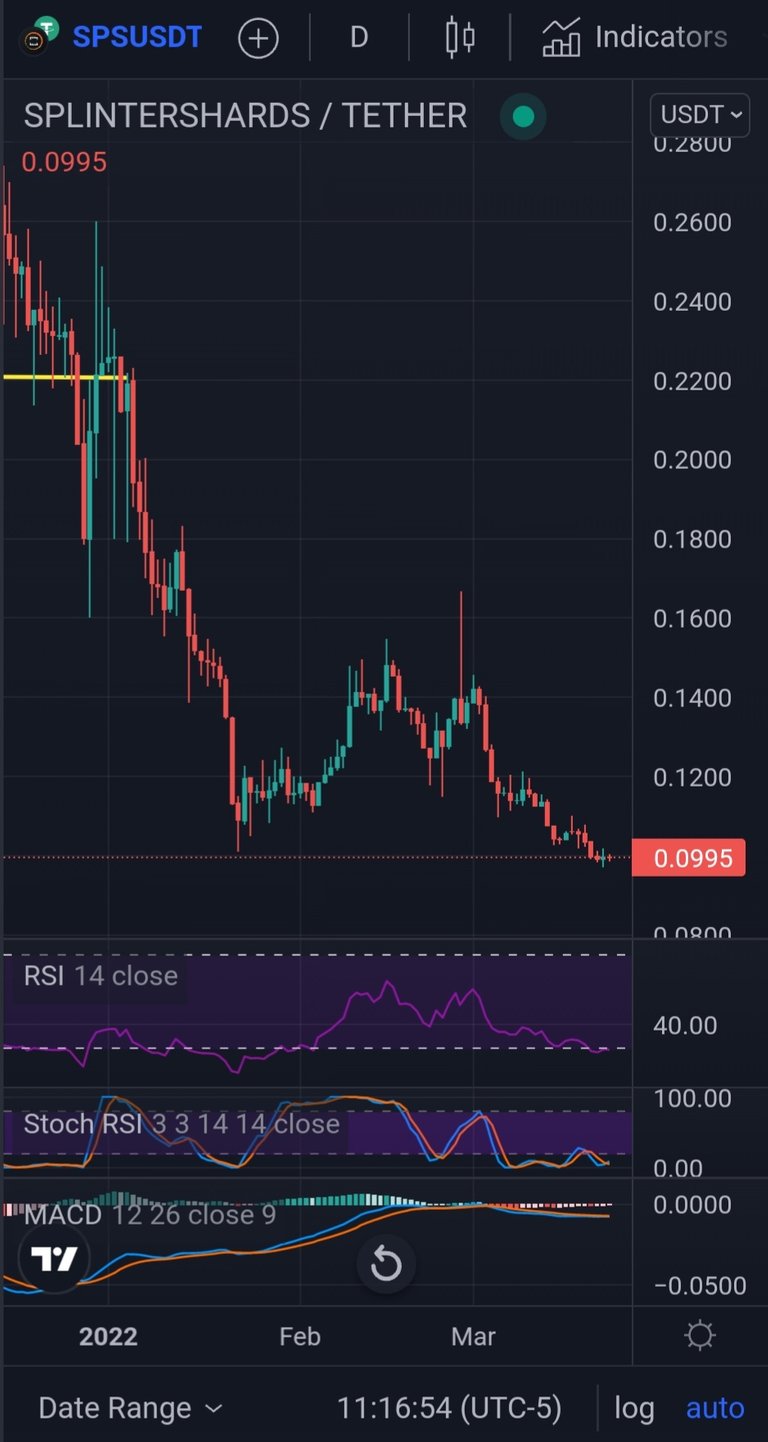 But when does the pain end. Its been a bleeder. Call the medics. Market cap hovering around 65 Million usd. Total supply just over 600 million coins. Total staked just over 300 million. Stats seem ok i suppose. Although price still in a downtrend. I do have a feeling still, that my yellow trendlines will someday get some action again. Price has surprised many on the way down, cracking under $.10 cents finally.

DAILY
I look at my usual chart setup on Tradingview to get a nice idea of trading action, both in short term and long term views. The first picture above, is a Daily candle. I will do one more below, just more zoomed out.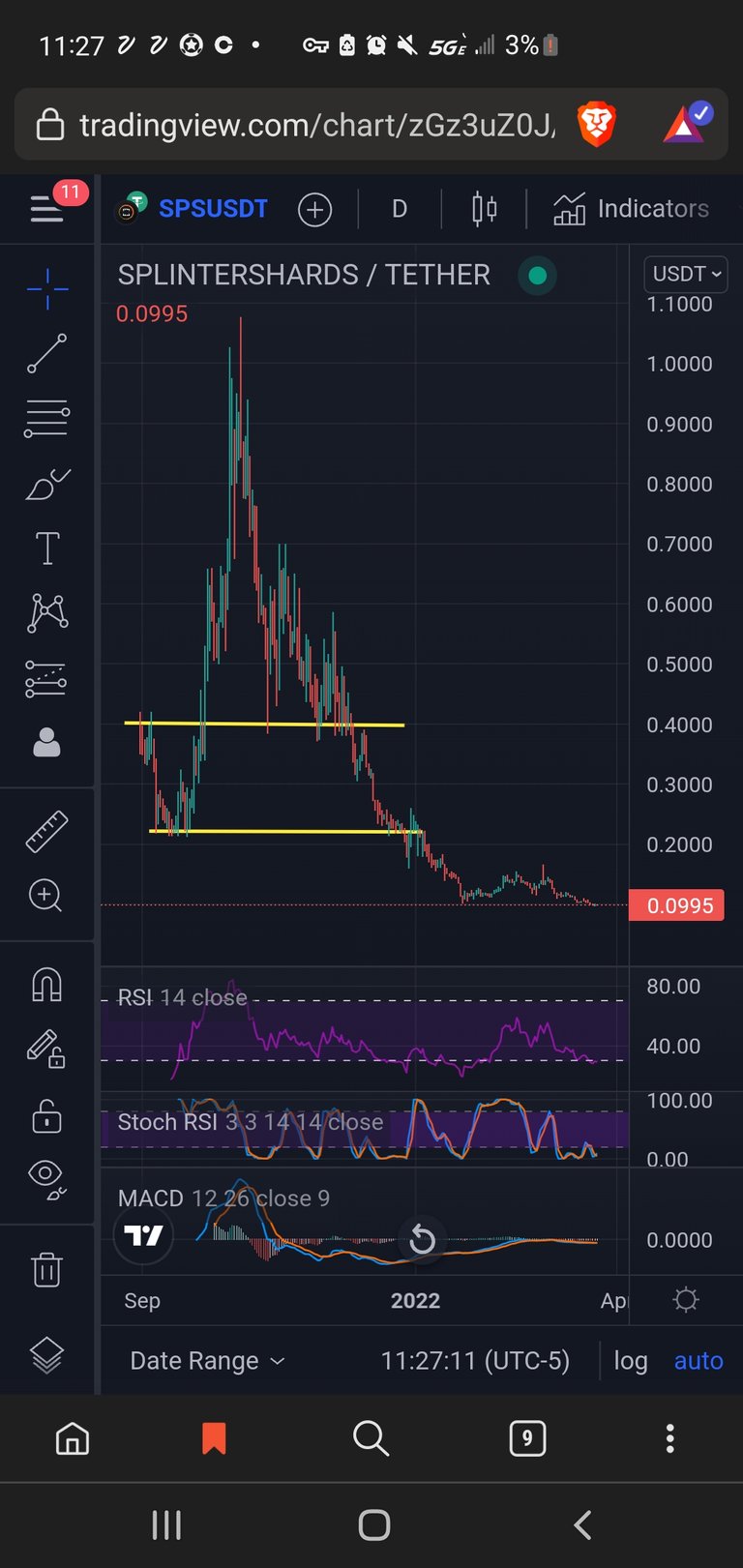 Main, basic indicators i have setup are the RSI, Stoch RSI, and MACD. Both RSI have been sitting low, indicating the oversold possibility. Does not mean its a definite bottom as things can still get worse. Action has seemed to slow, maintaining some sideways, but not bouncing much like some other top coins that are making moves.
WEEKLY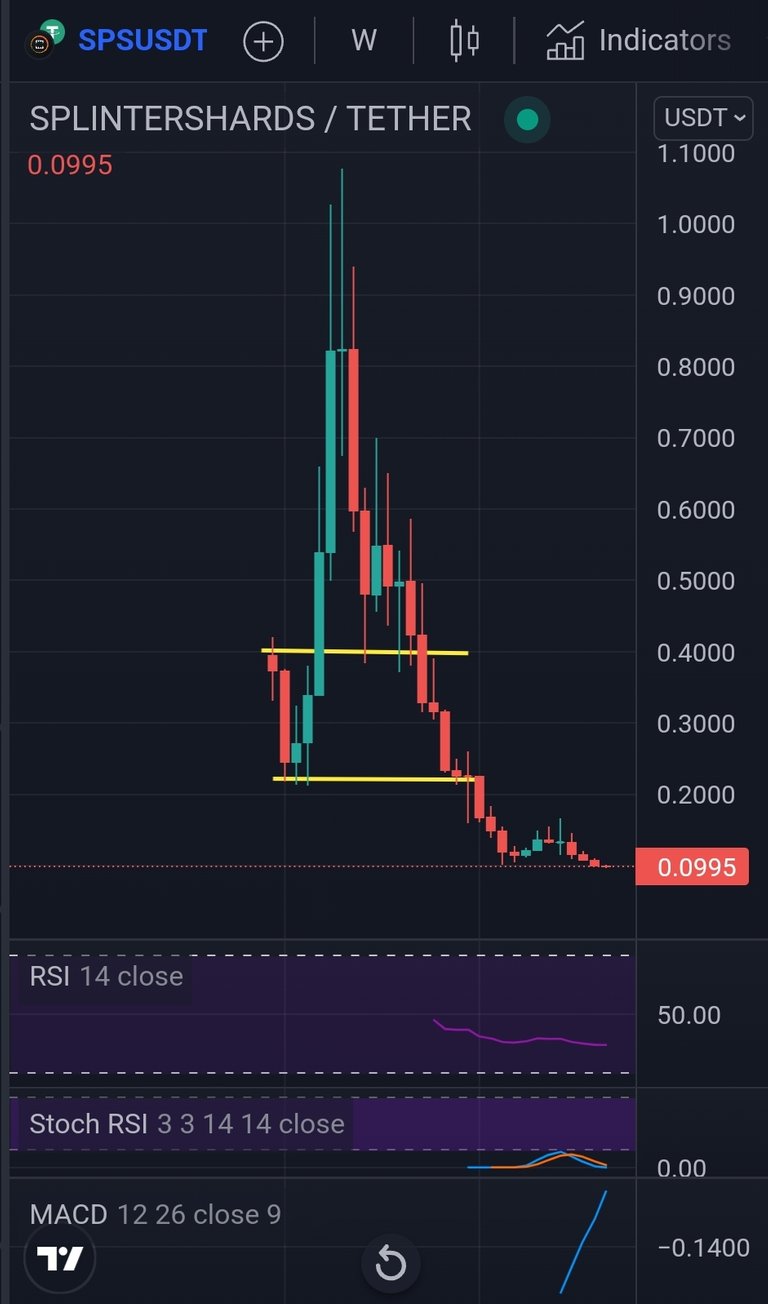 Still a young asset, and as i have noted previously on earlier posts, not much data to represent on a weekly candle. Although the stoch RSI is starting to have a signal building. Of course that signal is just sitting low, in the bearish control zone, which makes sense because we have consistently just been trading lower, and not reversing the overall trend yet.
So i moved some reward funds around, to buy just a small stash of SPS, to add to my pile. As i build with the rest of you.
I wish you a good day, and to keep rockin with me