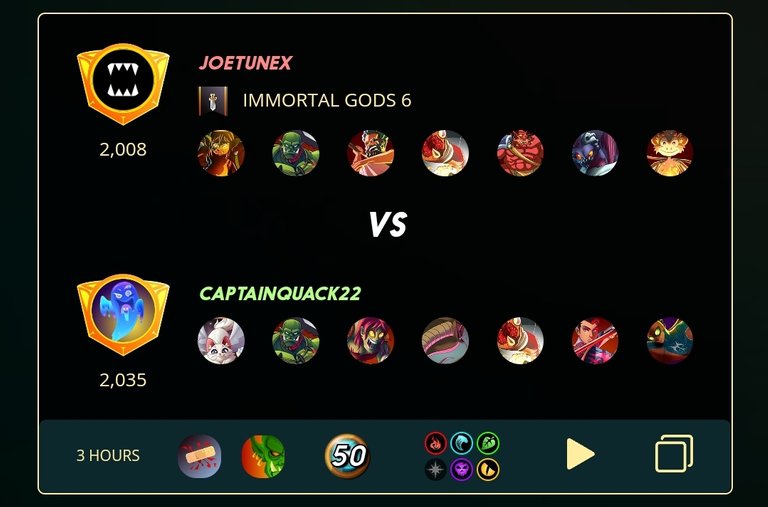 IN A MATCH OF 2 MEN, BY THE RANDOMNESS OF THE UNIVERSE
in one corner, the Quack

in the second corner, @joetunex
HOW IT HAPPENED
I started a battle, as part of my daily routine, while Hive price craps on us. When the opponent was selected, i happened to see that it was a friend that i have met, and communicated with on Hive. First, i got a little scared. Second, i wondered who would be the victor. I needed a win, so i was thirsty, but of course the match was already set.
THE LINE-UP
Joes Team - Pyre, Grum Flameblade, Magnor, Sandworm Molten Ogre, Disintegrator, and a Flame Monkey.

Quacks Team - Byzantine Kitty, Grum as well, Radiated Brute, Ureus, Sandworm, Tenyii Striker, and a Dragon Jumper
THE BATTLE
well, the battle summary here is unfortunately going to have to be quick, as i cannot find the battle in my history. I have played more battles since, im on mobile, at work, hmmmmm, oh well.

short summary is that i took the battle, but dam it was a good one. One day we shall meet up again, but it was cool that the universe paired us at that moment.

lets keep rockin, hustling, collecting, and climbing towards better days. Even as Hive token price, and overall markets are beating us down.
SPS PRICE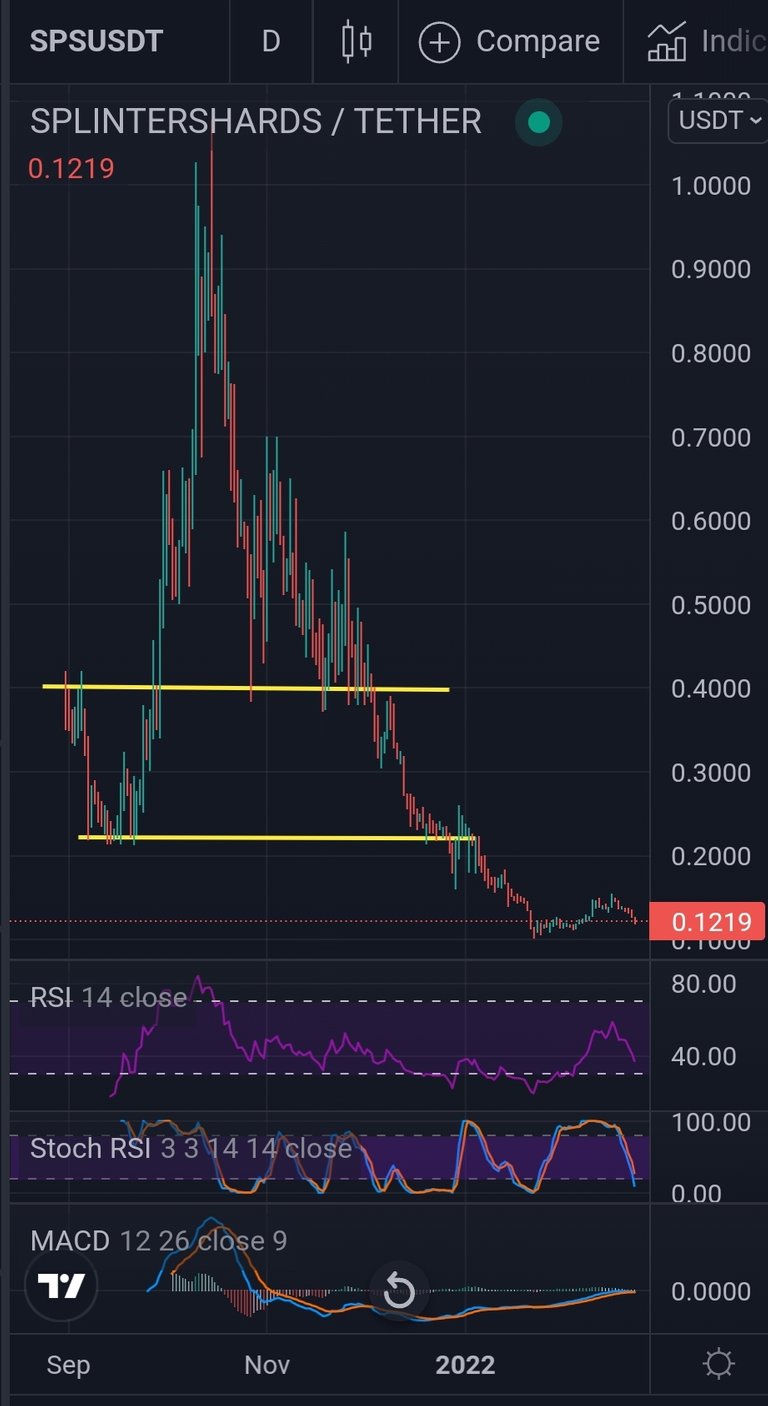 SPS has tumbled back down towards $0.12 cents, not far off of its prior lows. Picture above is a Daily candle. My yellow trendlines not getting any action. They might in the future though, interested to see how things look 6 months from now, or even closer to 2023.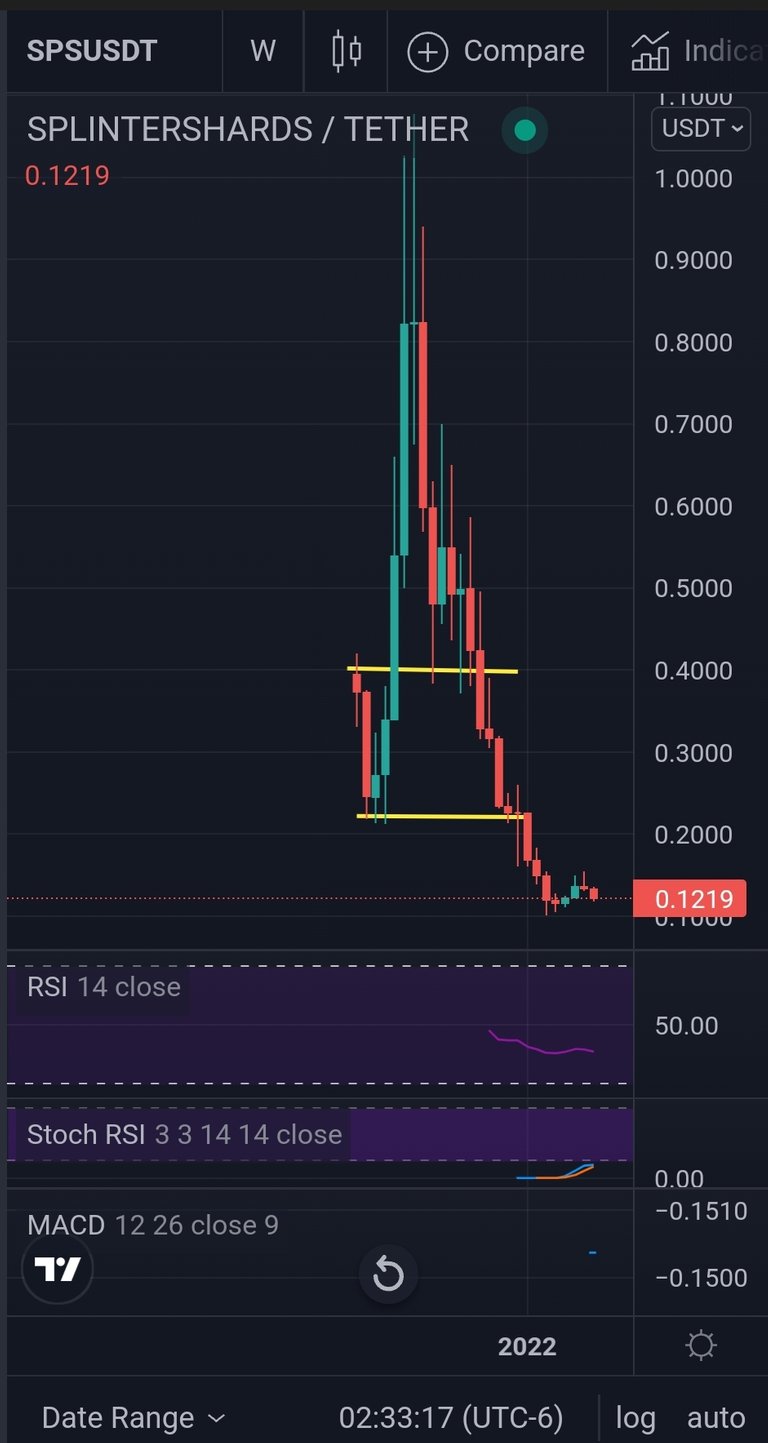 same chart, but on a very zoomed out, Weekly candle view. For such a young asset, limited history, theres not much data. Looks kind of ugly. Some might say its beyond repair. For us that have faith in Splinterlands universe, maybe there is hope that demand for this coin rises and value rises over time. To see even $0.50 cents would be pretty nice.
HIVE PRICE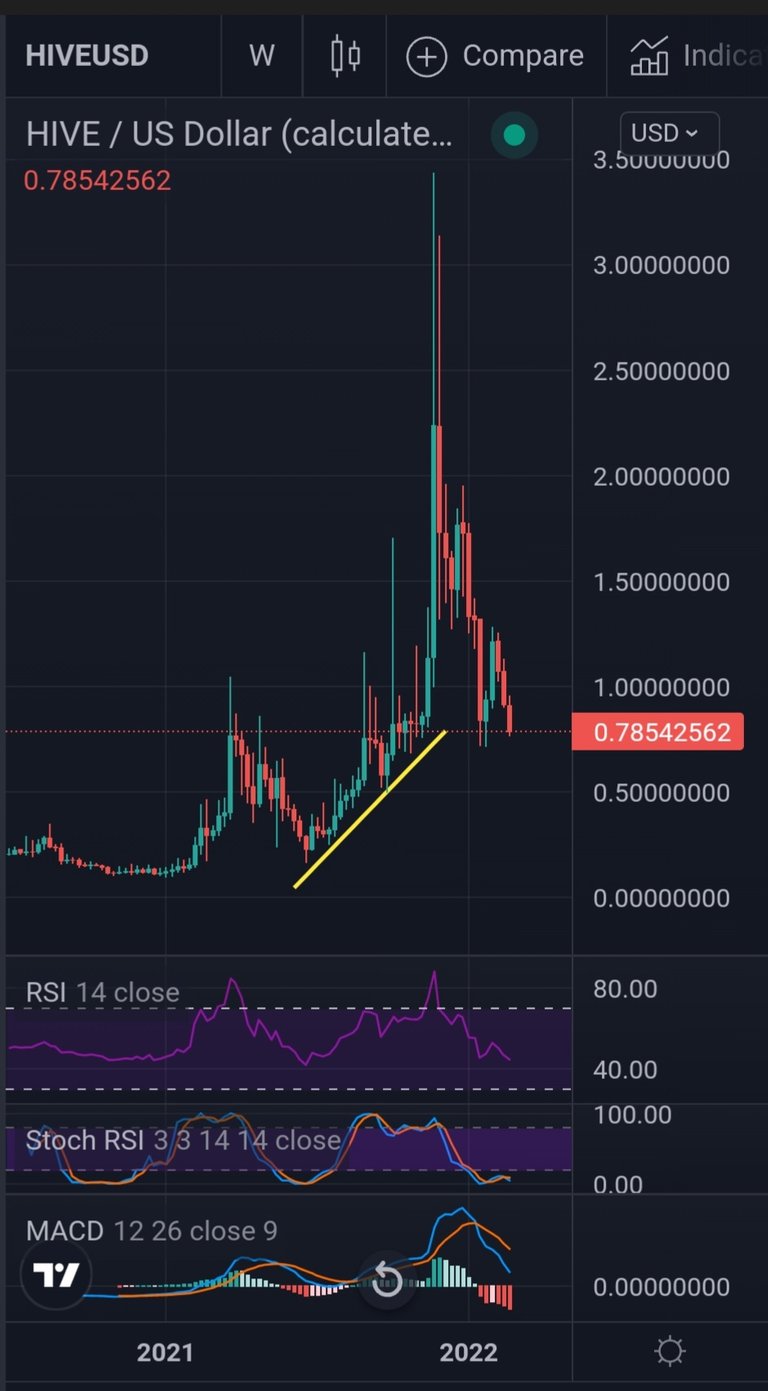 Hive price on the weekly candle, and considering all things, not doing too bad. Down of course, with most of the market. Not particularly strong which sucks, but still up from where Hive started from

strong community, many eager to continue posting.

All i can say is Rock on.