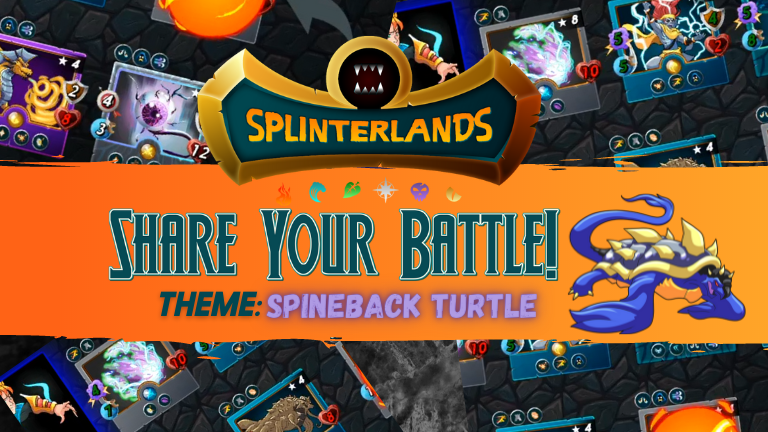 RULESET OF THE BATTLE :

Mana : 34
Equal Opportunity : all monsters have the Opportunity ability
Reverse Speed : Monsters with the lowest speed attack first and have the higher chance of evading attacks
Why did I use SPINEBACK TURTLE in this battle?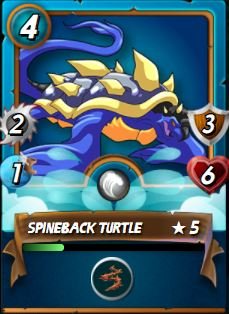 This battle have the "Reverse Speed" ruleset which makes SPINEBACK TURTLE among the first to attack each round. There are battles where attacking first would most likely lead to victory.
COMMENCE BATTLE
ROUND 1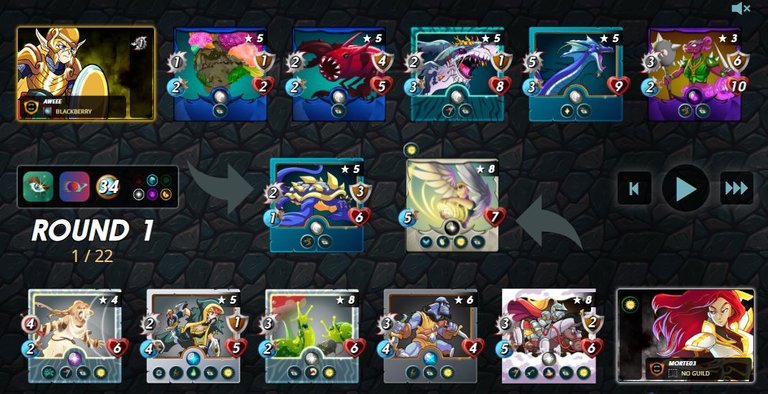 ~Click image above to watch Replay~
I placed all 6 monsters with melee attacks and using a plus melee damage summoner is the best course of action. I further increase the damage of the whole team using Demented Shark which have the "Inspire" ability (an ability which give +1 melee damage for the whole team). Placing SPINEBACK TURTLE at position 1 again to destroy any melee monsters who dare attack it.
ROUND 2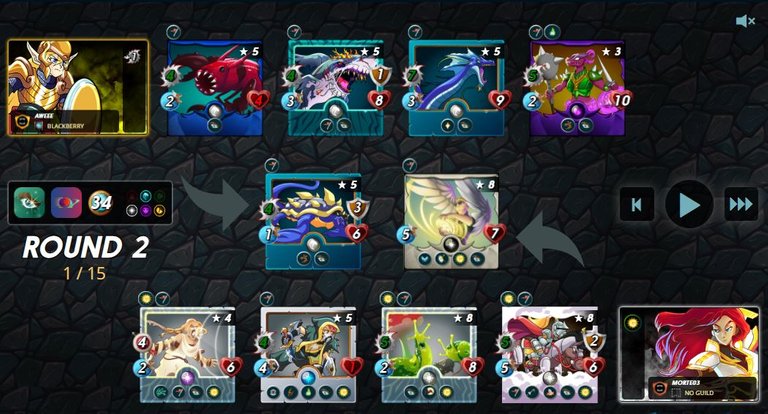 In round 1, SPINEBACK TURTLE just remove the divine shield of the enemy tank, this round it is ready for plowing the enemy front lines.
ROUND 3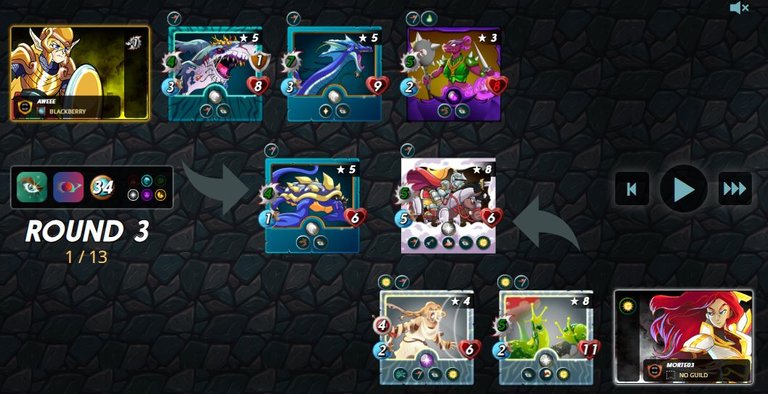 At the end of round 2, SPINEBACK TURTLE demonstrated the benefit of having only 1 speed in the reverse speed ruleset and dodge the attack of the current enemy tank. This round it will damage the enemy tank and leave it to die at allied hands.
ROUND 4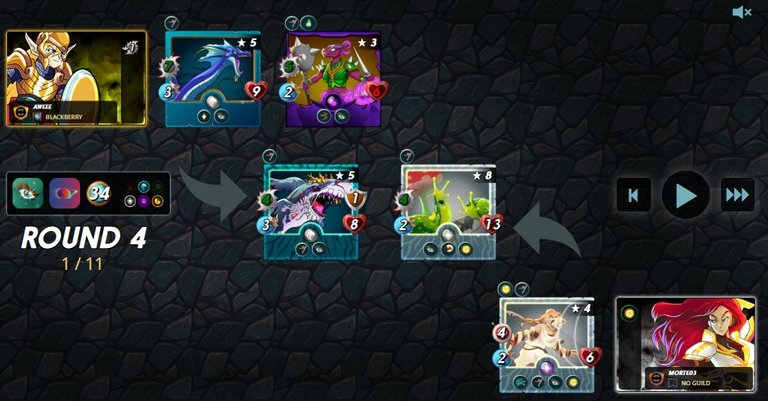 Unfortunately, at the end of the last round, enemy monsters did the same thing and dodge my attacks 😅 A good thing was that my Demented Shark is still alive and was still giving a buff for the remaining allied monsters.
ROUND 5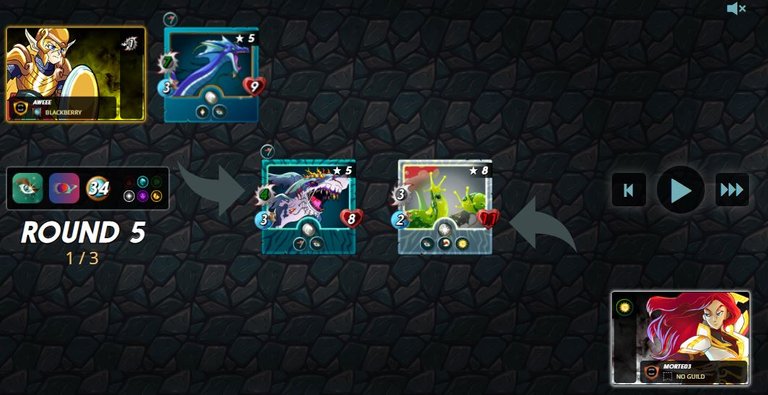 This will just be a matter of how long will the enemy monster endure the bombardment of damage from my remaining monsters.
ROUND 6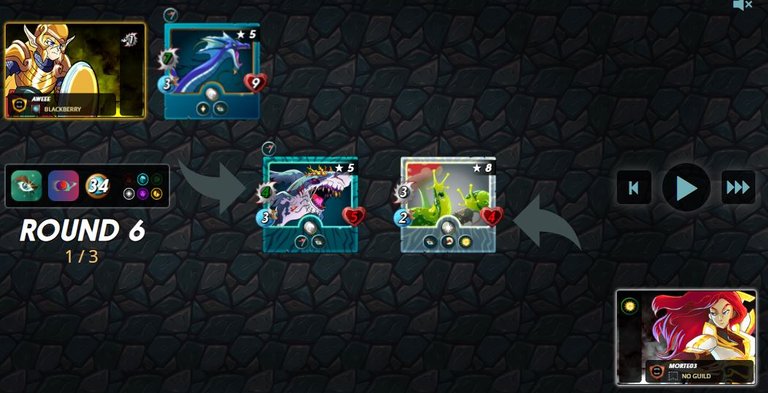 This round was the enemy limit on how long he can endure.
RESULT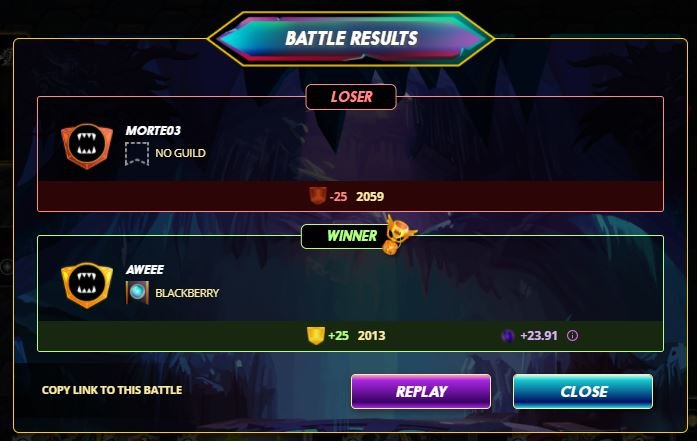 1 of the ruleset that SPINEBACK TURTLE can dominate would be the "Reverse Speed" rule. If the ruleset in a battle is reverse speed, consider using SPINEBACK TURTLE.
~
~
***Interested in playing and earning? Click my referral link below and after you have purchase your summoner's spellbook, I'll give you back $0.50 in DEC.
https://splinterlands.com?ref=aweee