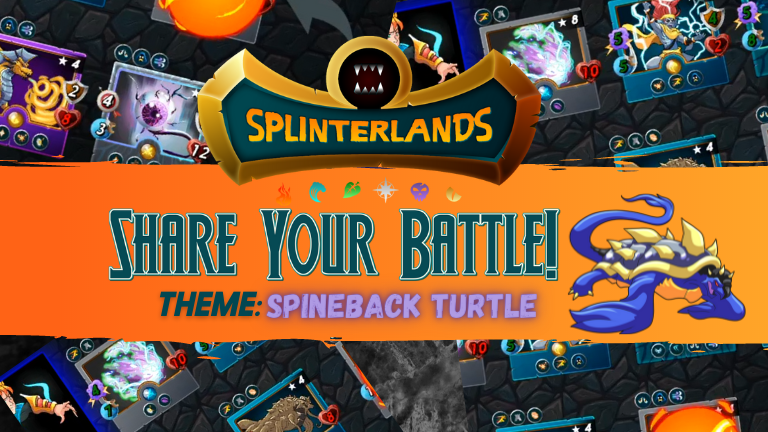 RULESET OF THE BATTLE :

Mana : 26
Up close & Personal : Only monsters with melee attack may be used in battles
Why did I use SPINEBACK TURTLE in this battle?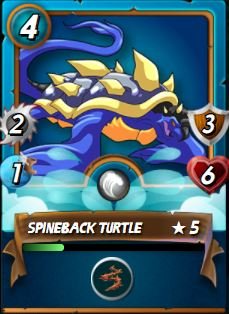 In this battle, all monsters would have melee attack and one of the most annoying skill for melee monsters would be thorns which deal 2 damage back to melee attackers. Using SPINEBACK TURTLE as the tank would be very beneficial for my team.
COMMENCE BATTLE
ROUND 1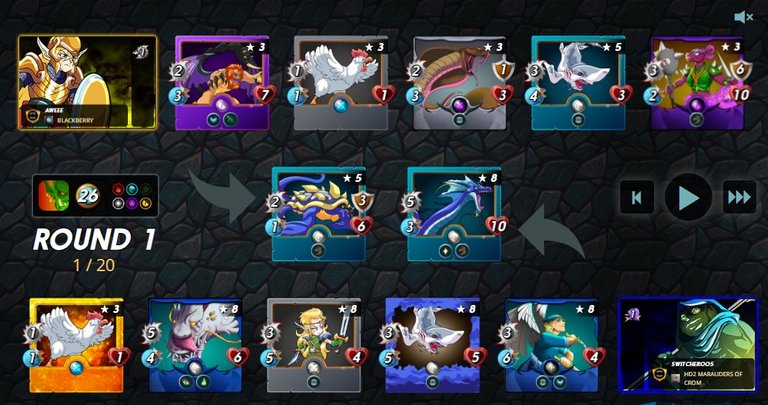 ~Click image above to watch Replay~
Using a summoner with plus melee damage is very good in this battle. Even though my opponent have higher level cards, good positioning and prediction of opponents moves would be better. Using SPINEBACK TURTLE as the position 1 tank rather than Djinn Chwala is better since there would be a high chance that only 2 monsters can attack the 1st position and there is also a high chance that there could be 5 monsters attacking the last position using sneak.
ROUND 2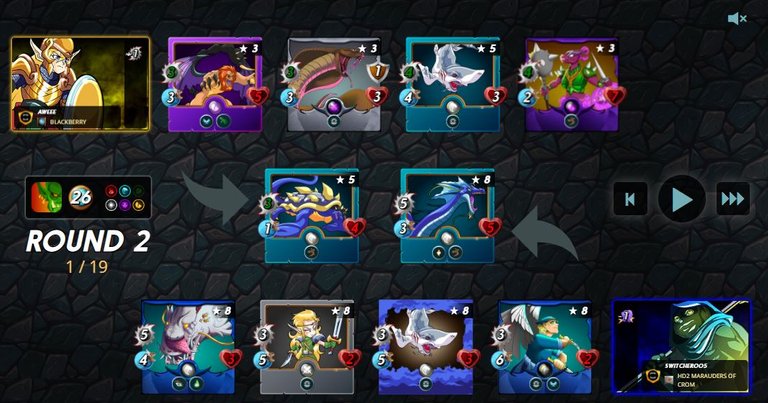 1 Downside of SPINEBACK TURTLE in normal speed ruleset is its very low speed. Even with that, later its thorn ability would be very useful and was essentially the turning point of how I won. Placing Djinn Chwala at the back most position was also a great move in this battle and almost killed most of the sneaking monsters.
ROUND 3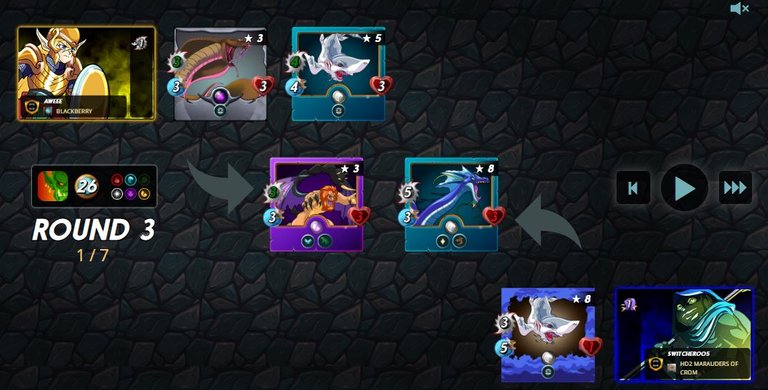 In the previous round, if my SPINEBACK TURTLE did not damage the enemy Sea Monster with thorn then I might have lose this battle.
RESULT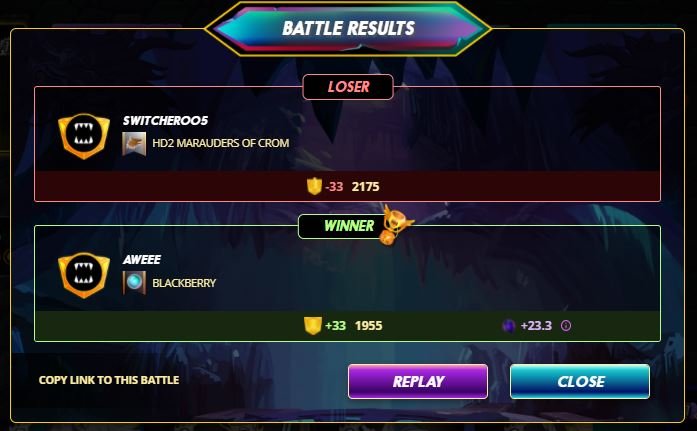 SPINEBACK TURTLE is a good tank to chose if there are a high chance that most of the enemy monsters would be melee. And what better way to know that other than in "Up Close & Personal" ruleset. Thorn is literally a huge thorn in the @ss of melee monsters.
~
~
***Interested in playing and earning? Click my referral link below and after you have purchase your summoner's spellbook, I'll give you back $0.50 in DEC.
https://splinterlands.com?ref=aweee