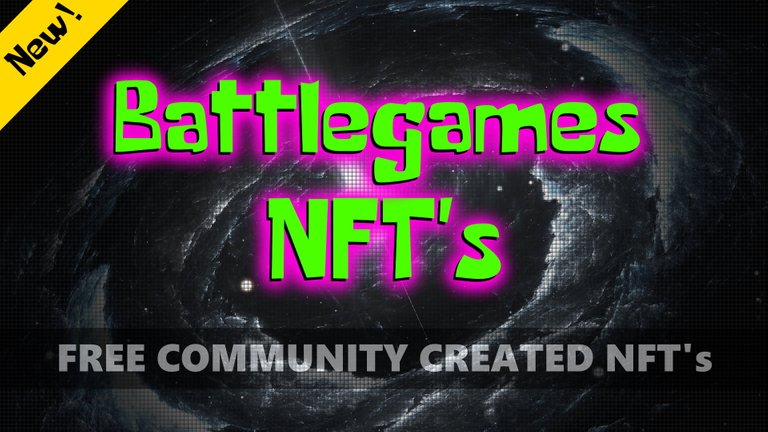 Free Community Created NFT's
The Concept is simple really! Community created artwork minted into NFT's and then airdropped FREE back to community members. 🙌
Starting today we will openly accept submissions of all kinds from illustrators and then put a few options at a time up to a community vote to decide which ones are minted next..
Battlegames NFT's will feature community created illustrations inspired by themes such as Blockchain, Gaming, Comics, Movies/TV, Pop Culture, Comedy, and Seasonal Events.
Illustrators can do what they do best, illustrate! We'll do the dirty work behind the scenes to bring these works of art on chain with proven scarcity. Then the fun part, dropping them FREE to community members!
Battlegames NFT's will feature:
A Website - Because we'll need a gallery to see all the awesome community creations.
Artist Credit - published to the chain.
Discord - A dedicated Battlegames NFT channel in our Discord sever.
Airdrops - All the airdrops! Every NFT minted will be airdropped to community members.
More Airdrops - Frequent giveaways in Discord, Twitter, Telegram, and Blog channels.
Minted on the WAX Blockchain - Fast, Secure, Low Cost Transactions.
Proven Scarcity - A clearly displayed max supply on every NFT.
IPFS image hosting - An NFT Standard.
Access to secondary markets such as Atomichib.io.
Card Releases
NFT's will be released 1 new card at a time, with multiple opportunities for community members to acquire the card for FREE for a brief period of time before the next card is released.
Rarity Level
Each NFT is minted in limited quantity, and then never issued again!✨
Rare | Max 100
Epic | Max 50
Legendary | Max 25
Mythic | 10
*Subject to change.
A Community Venture
Our "Community model" is about having fun with digital collectibles!
This is a community project with the aim of highlighting talented illustrators, and creating value for collectors and community members. Any funds raised by Battlegames through the sale of NFT's stays within the project to help us build tools, mint more cards, support artists, and strengthen our offerings.
How To Submit Illustrations
Connect with @agr8buzz in the Battlegames Discord to submit your illustration idea, all ideas and concepts are welcome! Illustrations should be submitted in high quality JPEG, GIF, or PNG format. GIF animations are encouraged! with a total file size less than 2 GB.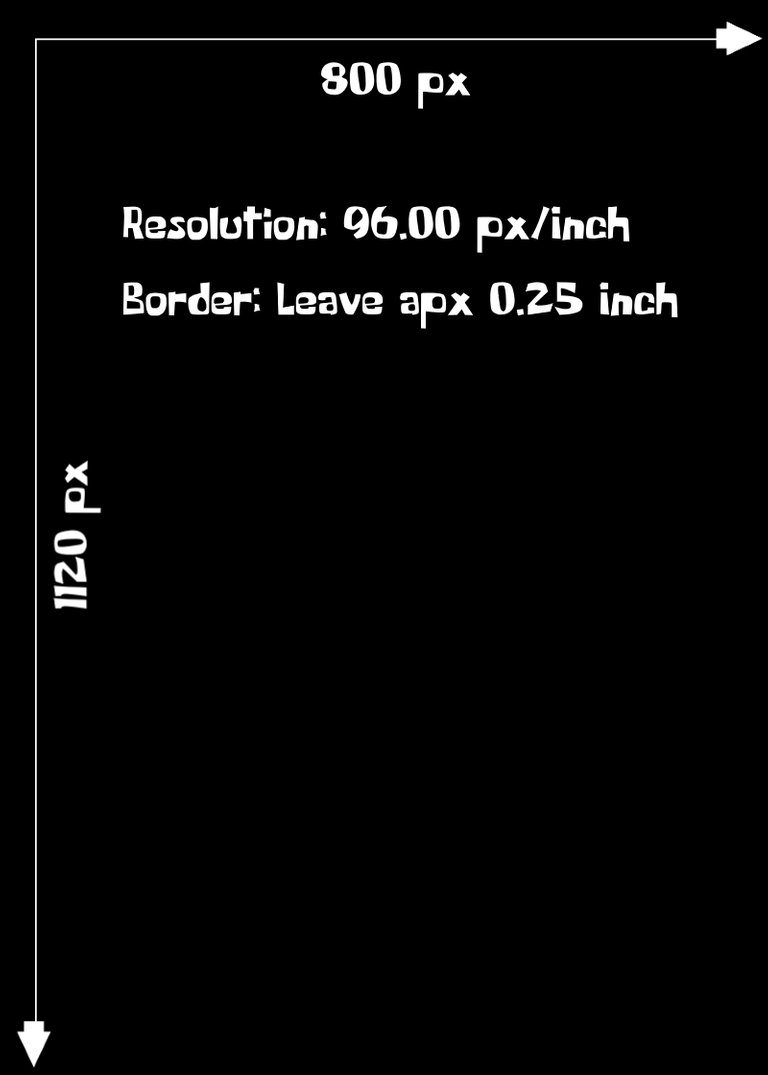 All illustrators receive an artist credit minted into the NFT as a text property. Originating artists always receive the #1 - 1st mint of their respective card. 💪
Card & Artist Promotion
Each time a new card is minted it will be promoted, along with the artist, through a variety of marketing channels such as Hive, Publish0x, Twitter, Telegram, YouTube etc. The artist will always be mentioned and when possible plus a link of their choice to highlight their other works will be included.
Our website features a section dedicated to profiling each of the artists. Remaining anonymous is ok too, artists choice.
Ready To Make History?
Together we can create one of the most innovative community backed NFT initiatives on planet earth! Let's do this. 👊
---
🕹️ Follow @battlegames for Blockchain Gaming & NFT News, Curation, and Community.
---
🗣️ Join our Discord Community for Blockchain Gaming & NFT Chat.
---