While we heading to the mobile devices compatibility update, which means that in few days you can play from your mobile device web browser with normal UI we have some offline updates:
Our colleagues @didcraftbeer expanded our collaboration by putting @cryptobrewmaster game ads on the bottle label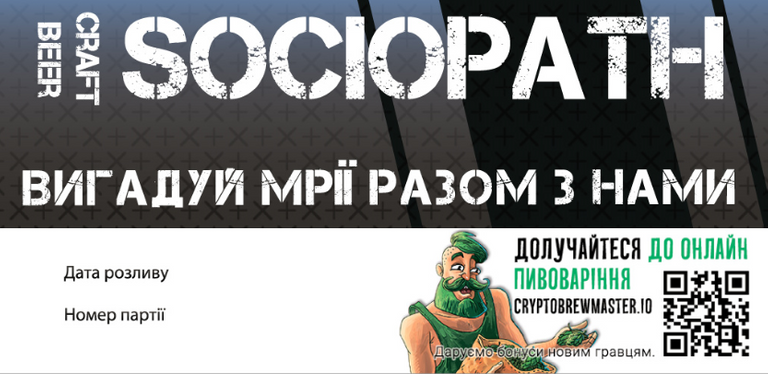 Hopefully that will help adopt more people to the game and into the Hive ecosystem.
Here are the labels, please choose the one you love the most, by casting a comment with a number!
And of course get in-game! We have first 100$ in Hive rewards events!


Cryptobrewmaster is a beer brewing game from and for craft beer scene enthusiasts. Brew beer from different ingredients, trade, upgrade your brewery with collectible cards, evolve the character, Earn the CBM token, and buy a beer in the real-world by exchanging it on a cryptocurrency exchange Cryptex24 or via direct token transfer at our partner's online stores. The key idea behind the game is studying people about beer production, using the brewing equipment, and even study to brew their own beer at home. As well as our aim is to connect real-world breweries and industry supply producers \ equipment producers with potential customers all over the world!
We are at TOP4 Dapps on Hive and Top 10 Game Dapps according to DappRadar
The links