Hello Splinterland warriors!
How are you all guys hope you will be blessed and fine. In today's post, I will be sharing a legendary card from the water splinter with a common gold from the life splinter of chaos legion edition.
TORRENT FIEND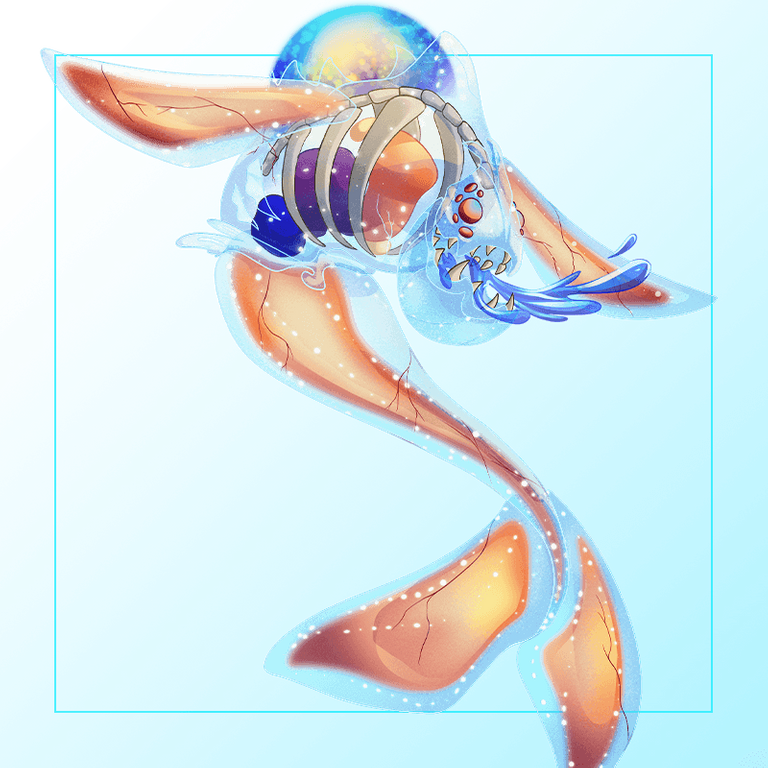 Within the Realm of Chaos resides Uul, an eldritch dark god that has consumed countless realities.read more
Well, here is a legendary monster from the water splinter which seems a great card to utilize the mana spot during battles and can give you the melee attack with 1 life as it is working the same as the furious chicken which is a rare neutral monster and an expensive card that you can buy at $5 so this card also works same as a furious chicken which cost nothing but can destroy one attack from the enemy team monsters. However, i will prefer to use both zero mana cards in low mana battles because that furious can be used in all splinters because of its neutral rarity while this card can only be used in the water splinter.

ABILITIES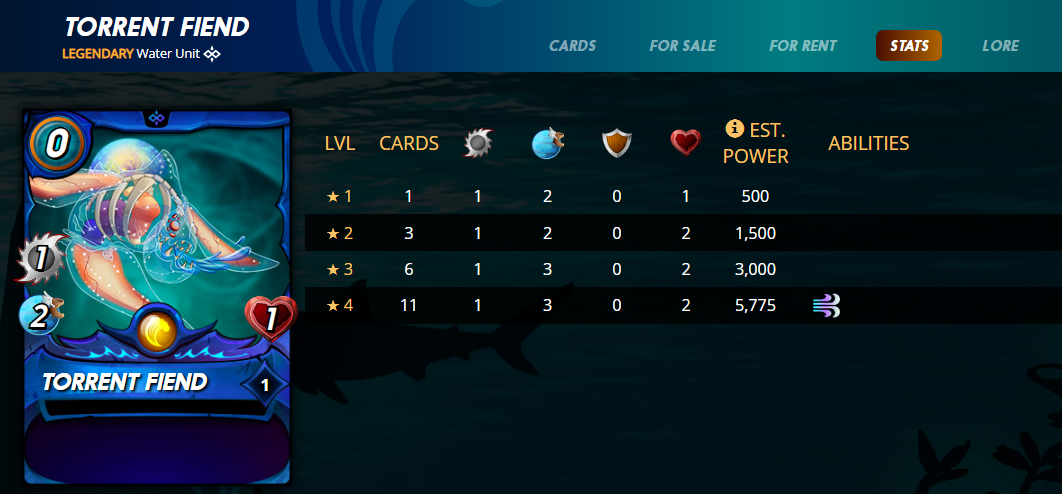 This is a legendary card so you will need 11 BCX to make this card max level and one BCX costing $3+ while at max level you can get the headwinds ability which will reduce the ranged attack from the enemy team monsters. However, using this card at level 1 would be awesome while if you are playing for the leaderboard you can upgrade this card to max level and you can use this card in higher level summoners so before upgrading this monster you should upgrade the summoner first to its specific level where you can use all cards to max level.

GARGOYA SCRAPPER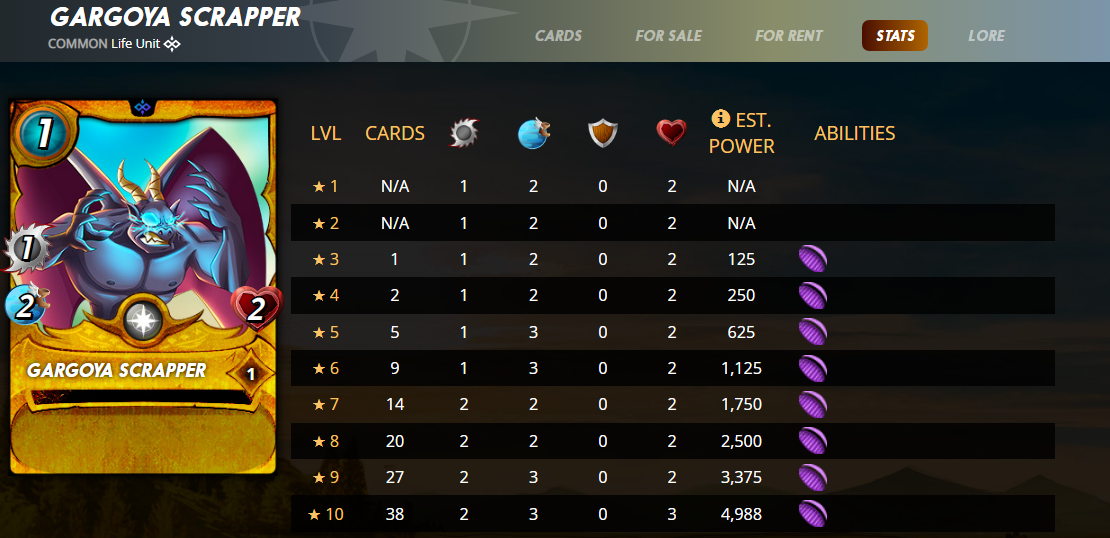 Here is a card from the life splinter which is from the chaos legion edition and with common rarity but i got this card in gold foil which gives the void-ability at level 3 which is enough to be used at this level in battles especially in the equalizer ruleset because of the void-ability so this is a not bad card which cost only 1 mana and can easily be used in all mana either low-level mana and high mana cap.

PACK RESULT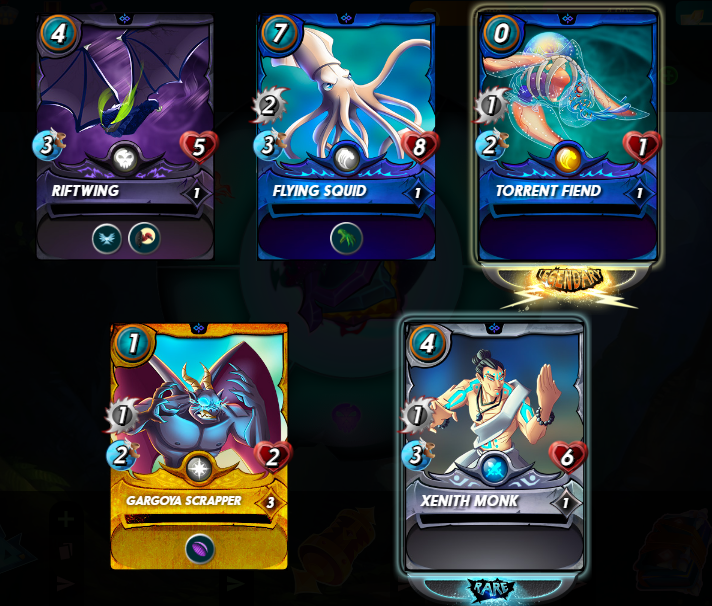 Here is the last pack result which i bought recently and this is the last pack in which i got one legendary card from the water splinter and one common gold card from the life splinter and rest of the 3 cards are also good in which the one is from the neutral family with enough health and healing ability at level 2 and the Riftwing is from the death splinter and the flying squid is already upgraded to level 3 in gold foil i got recently from the packs opening.

FOCUS REWARDS

Well, it was a busy day and busy routing as i am posting late today because of my night today shift and got free time now for the post but did not play battles in my main account. However, just claimed the rewards on my alt account which is not good but still sharing it here as you can see above with one common neutral card from tomorrow i will be sharing focus rewards in my main account.

All images are from the Splinterlands website

If you are new to this game then signup here to play the game click here for signup
---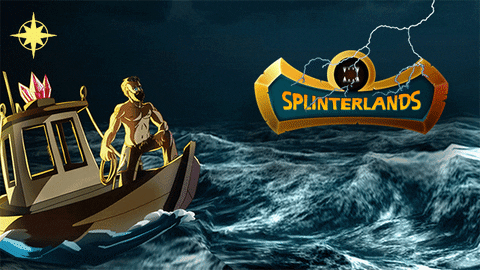 ---
Thanks For visiting my Blog
Best Regards @moeenali