Hi everyone
#play2earn
#Airdrop on binance smartchain and interface is just a copy of AXIE Infinity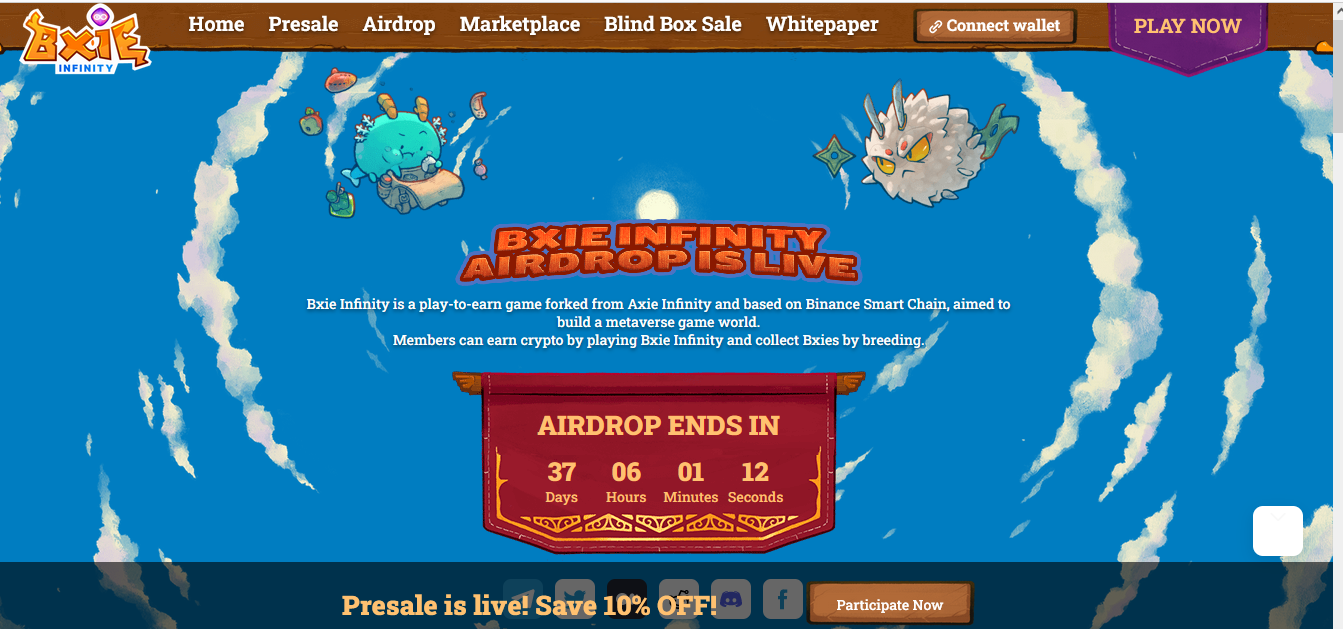 join now: https://www.bxieinfinity.com/airdrop?r=9qycz5You will recieve 100 BXS toke and 1 NFT
I am not sure is it legit or scam since We got free 100 BXS so I shared here.
Let me know in comment section adn they are saying people made this game by spliting team from Axie infinity game.
do your setting on binance smart chain and trust wallet.
It is hardfork of Axie infinity
These #play2 earn series game will make unemployed and skilled people as some connection.
#splinterland- there is no hardfork till now and season end yesterday
We know the game is at that stage as everyone want to earn as much as we can and since more DEC if you hold or NFT you hold more no. of SPS airdrop daily you will get thats why Its been very competitive to keep fighting and accumulating DEC as reward.
ALTHOUGH LAST SEASON END YESTERDAY AND CRAZE OF TO BUY CHAO LEGION PACK IS ON FIRE AND NEXT SALE WILL START ON 8TH JANUArY IN BETWEEN WE HAVE ANOTHER 7 DAYS.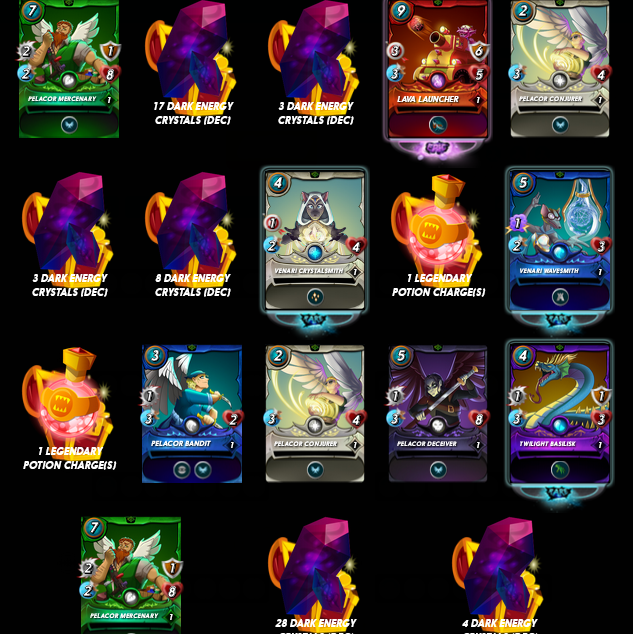 https://splinterlands.com?ref=sanjeev021
Venarismith and Lava lancer are only good card which I got this season but I am happy as previously I opened harklaw this week.
I am looking to open Gold legendary card.
#STILL not STARTED your CRYPTO JOURNEY#
STEP-1
Open account on National and International exchanges
Here are few good exchanges links
STEP-2 Sign up and complete YOUR KYC
INDIAN EXCHANGE: DEPOSIT INR AND BUY CRYPTOCURRENCY
WAZIRX EXCHANGE: https://wazirx.com/invite/a6wfn
BITBNS EXCHANGE: https://ref.bitbns.com/741924
COINSBIT EXCHANGE GET 500 COINS FREE NOW ON JOINING
https://coinsbit.in/referral/7a157393-4536-4c28-b711-8b06cfcfc8ff
INTERNATIONAL EXCHANGES
BINANCE: https://accounts.binance.com/en/register?ref=13275690
Refer code – 13275690 (20% BROKERAGE OFF)
KUCOIN: https://www.kucoin.com/ucenter/signup?rcode=E5oew8&lang=en_US&utm_source=friendIn
vite Referal code-E5oew8
HUOBI: https://www.huobi.com/en-us/topic/invited/?invite_code=7ah53 Refer code-7ah53
Okex: Get 30$ free https://www.okex.com/join/5785692
Bybit: 100$ free
https://www.bybit.com/register?affiliate_id=12905&group_id=0&group_type=1
Refercode- 12905 for more discounts in trading