Dear Gamers #NFT Market are hot these days and few NFT's are in trend out of few NFT's some are in high demand and we saw a huge increase in there Price depend upon players want to Level up the cards as Ranked Battle staking wil'l start after chaos legion Recently I saw the transaction on Wax, later find a post on hive as someone retweet the record transaction sold out of this NFT- #Angel of Light Is it 18000$
#Rumours were there A Guy who sold this NFts is just fake He just sold one his account to another of his account. Now the question come in our mind, why he done like this that Person is done. Just creating a Hype so it's other NFT's collection will go to public or He get attention from other People those are in Game.
Well I am not sure about this, If you know about this Let me know in comment section whether this transaction is happened two different people.
If It is real transaction Our all NFT's Gold Legendary will be on sky Rocket after someday. In Place of Hive People will love to put them In wax blockchain.
Surely this legendary card is great but Of that is true there are more better cards in market relative to this price.



Source-https://twitter.com/BlockchainCards/status/1449841781290328064?s=20
I hope all those wsho have Gold foil Legendary Card Will able to sell at record Price's This is just a beginning of the ERA of this World.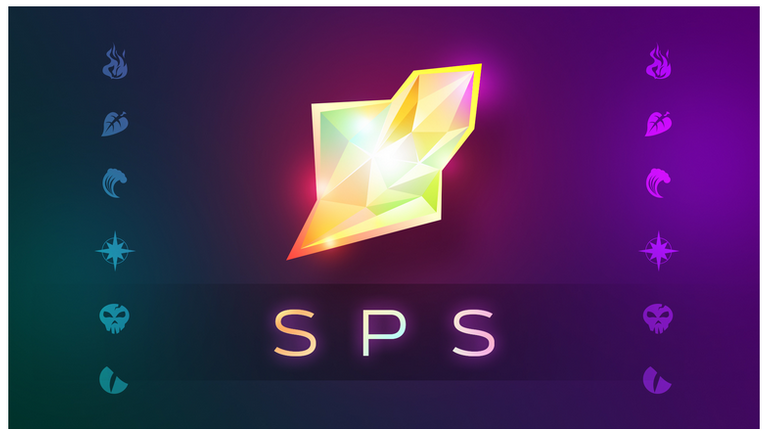 Collect Your Vouchers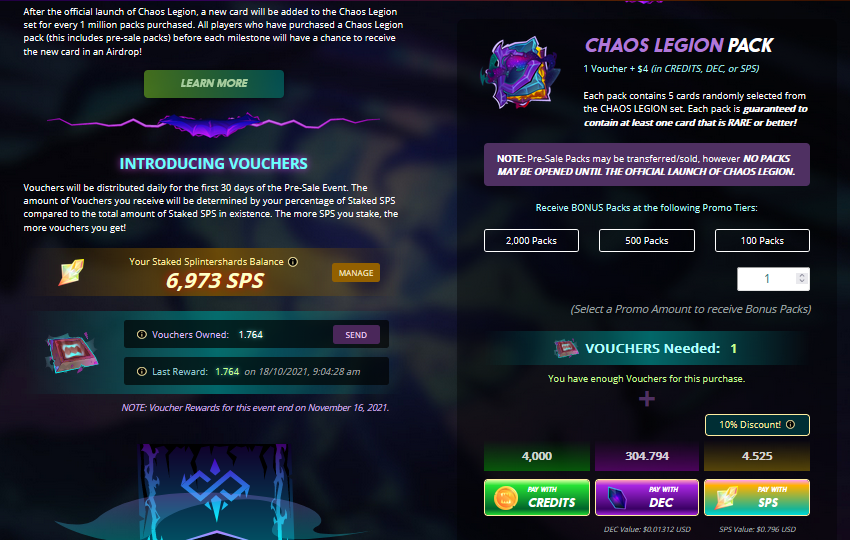 STEP-1
#Open account on National and International exchanges
Here are few good exchanges links
STEP-2 Sign up and complete KYC details
INDIAN EXCHANGE: DEPOSIT INR AND BUY CRYPTO
WAZIRX EXCHANGE: https://wazirx.com/invite/a6wfn
BITBNS EXCHANGE: https://ref.bitbns.com/741924
COINSBIT EXCHANGE GET -500 COINS FREE NOW ON JOINING
https://coinsbit.in/referral/7a157393-4536-4c28-b711-8b06cfcfc8ff
INTERNATIONAL EXCHANGES
BINANCE: https://accounts.binance.com/en/register?ref=13275690
Refer code – 13275690 (20% BROKERAGE OFF)
KUCOIN: https://www.kucoin.com/ucenter/signup?rcode=E5oew8&lang=en_US&utm_source=friendIn
vite Referal code-E5oew8
HUOBI: https://www.huobi.com/en-us/topic/invited/?invite_code=7ah53 Refer code-7ah53
Okex: Get 30$ free https://www.okex.com/join/5785692
Author – Sanjeev Gupta
Follow me here for Crypto news, strategy and airdrops
https://twitter.com/sanjeevgupta021
https://www.facebook.com/Bitcoin021
What you think How max Splinterland NFT's can be sold Out
Let me know your comment and views.
#LIKE #Comment #Share