CHALLENGE RULES
THEME: WOOD NYMPH
Edition: REWARD
Rarity: COMMON
Element: EARTH
Attack: MAGIC
Abilities: Tank Heal/Strengthen at level 6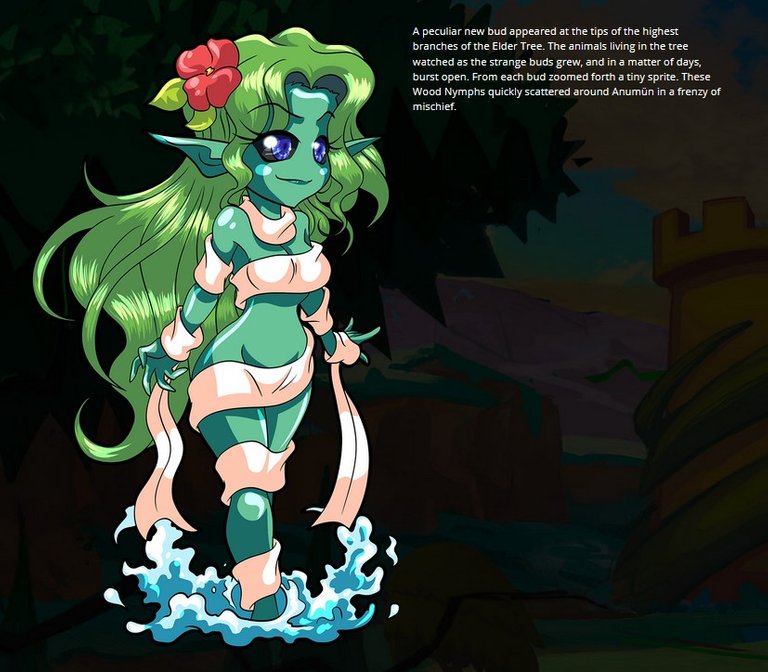 BATTLE
Watch full battle click hire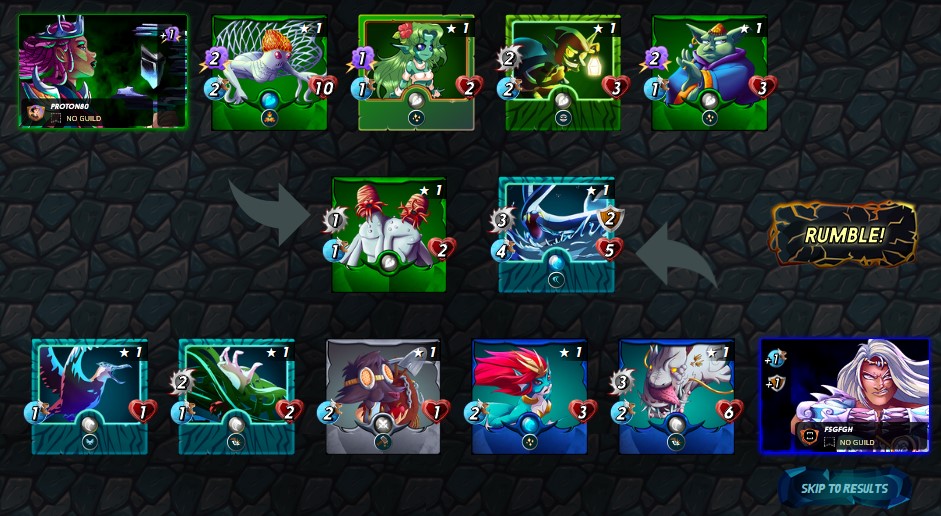 STARTUP
For start line i use OBSIDIAN and i have 3 magic units, one tank and 2 healers and one assasin.
STRATEGY
I put on front one mana card to take damage from enemy tank, and i will save probably 2 or 3 hp on my magic tank, and i have 2x heal so that will work fine when tank replace 1 mana unit.
After that strategy is heal tank 2x and make magic damage with 3 units until i win.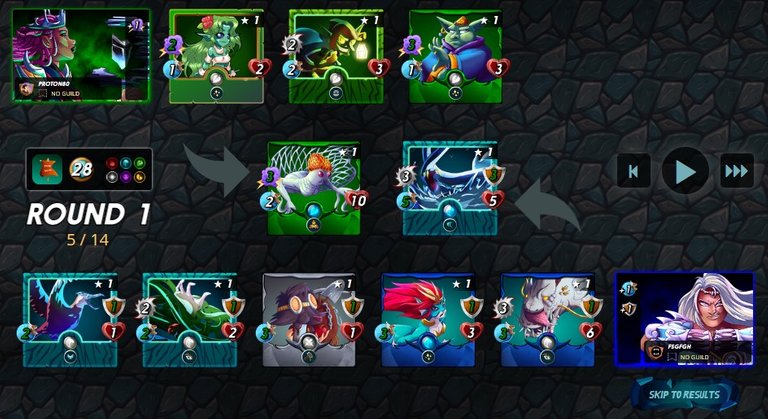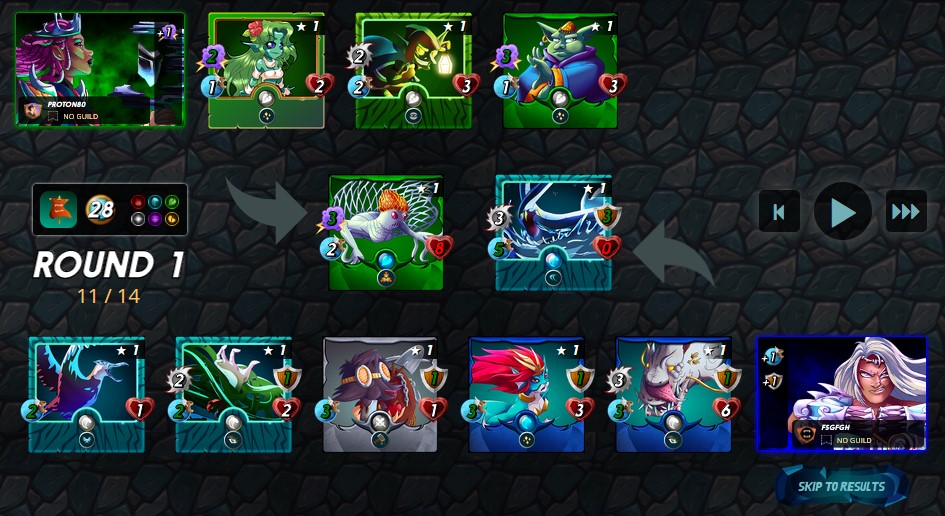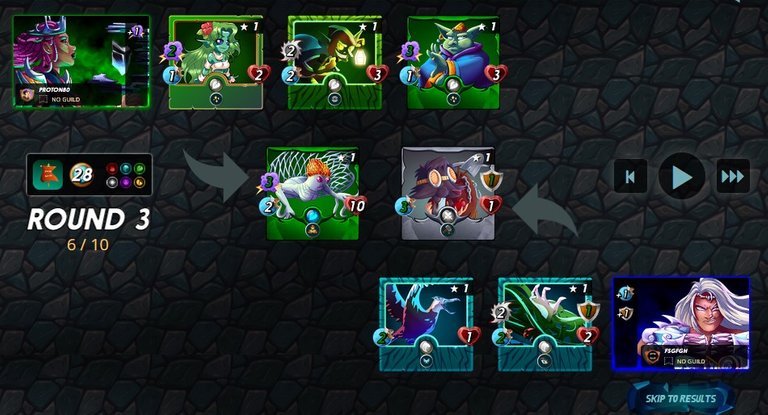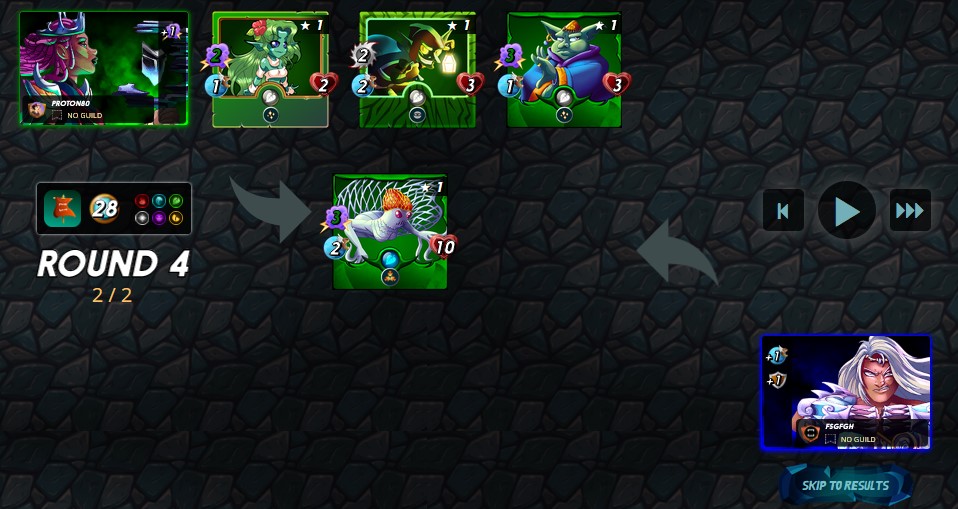 BATTLE RESULT:
WIN
LIKE
Wood nimph is nice looking card, i love colour of eyes. Looks same like magic inside.
Good healer, have magic damage, low mana cost.
NOLIKE
Expensive card