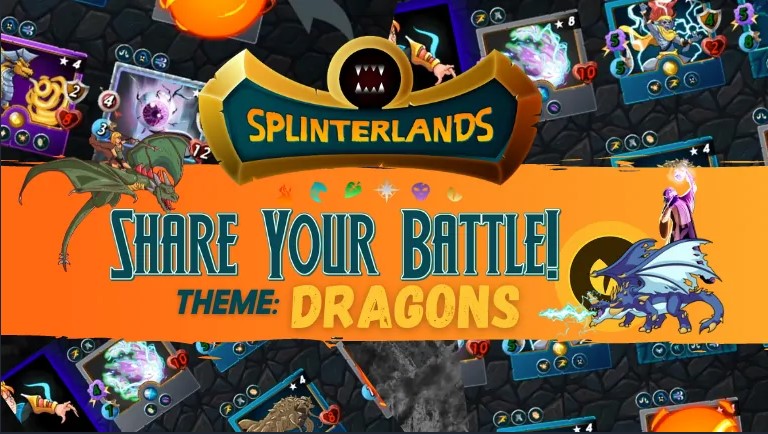 ---
CHALLENGE RULES
THEME: DRAGONS
Edition: ANY
Rarity: ANY
Element: DRAGON + ANY
ATTACK: ANY
ABILITIES: ANY
---


For this BATTLE i choose DRAKE OF ARNAK summoner and DJINN CHWALA tank with thorns ability.
I will try to kill enemy with only this tank, if i get battle of 12 mana, if i get more mana i will put archer or healer back. Drake dragon will add bonus one more armour, so total i have 6 armour and 9 HP
That is a lot, so enemy will have double trouble to kill me.
Lets make BATTLE: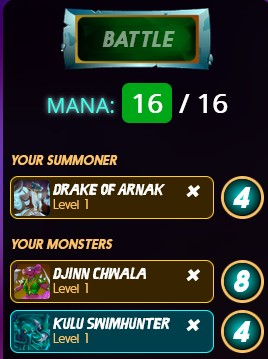 Like i say i will put archer behind my tank to suport him with arrow damage, also armor on archer will help vs snake attacks of enemy...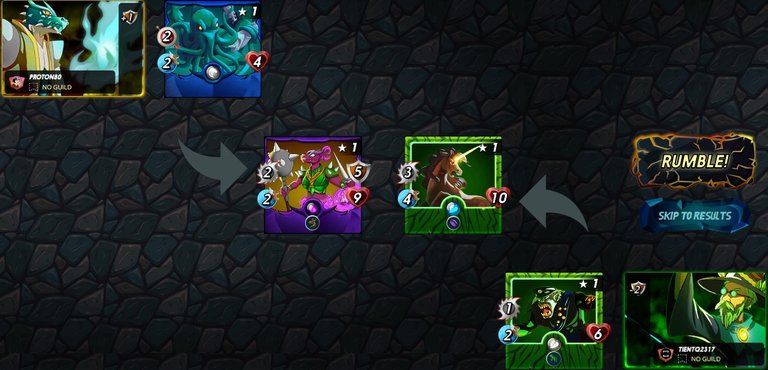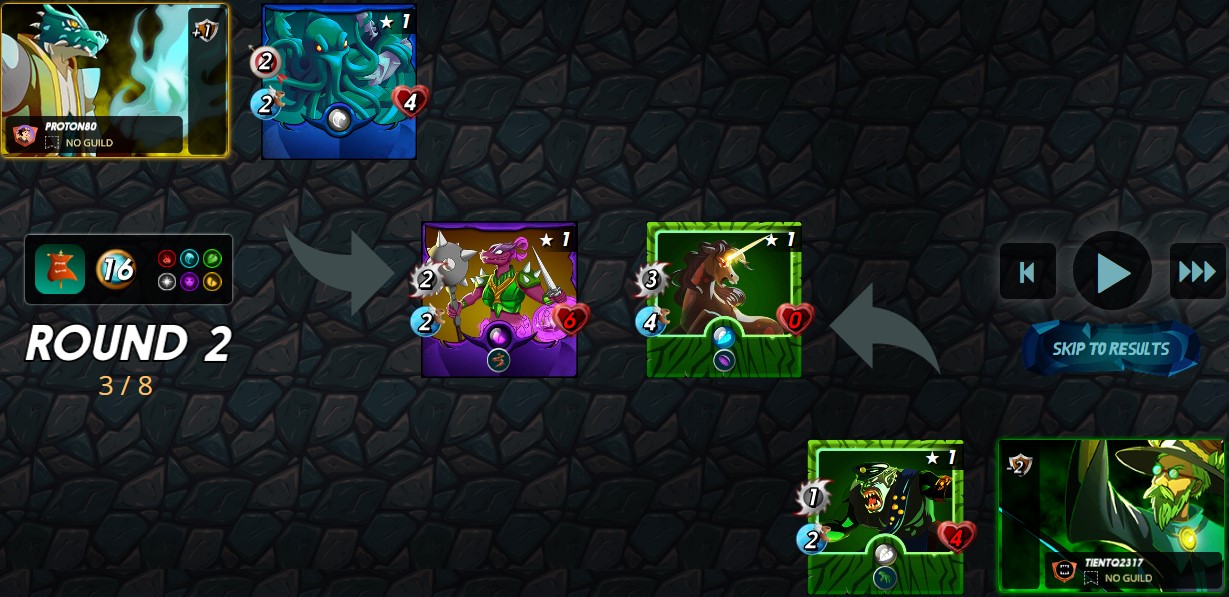 Click hire to watch full battle
---
In this battle enemy use summoner who remove 2 armour, and i have 1 armour back with my summoner
Enemy probably try to counter magic teams, because that unicorn mustang with void destroy magic units...
You can see power of my DRAGON TEAM
I like dragons because can combine cards with other cards, but need pick dragon summoner to doo that,
Djin chwala is great tank, bad vs magic but for meele enemy is papa...
Dont like on dragons mana on dragon sumoners, 4 mana is a lot...
---
Join us in this play2earn game, my refferal link is:
https://splinterlands.com?ref=proton80