---
Peace Dear Splinters,
The battles of this section have water elemental monsters displayed in the arena. The strategies were all correctly executed due to the support of the healing ability.
I have learned lessons during the last forty-eight hours spent on the Splinterlands battlefield.
Battle 1, Ruleset:
Explosive weaponry + Close range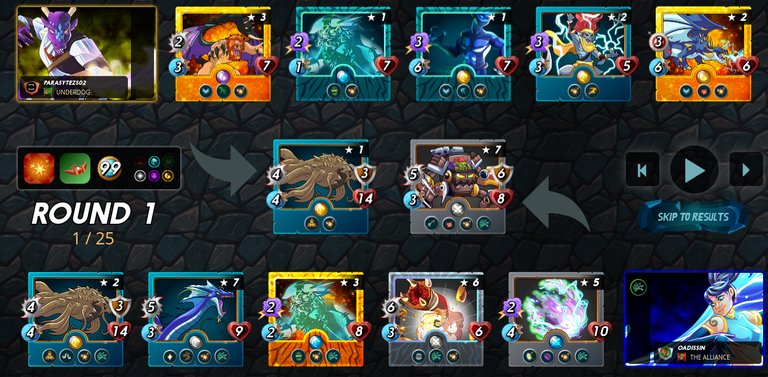 My team members had an objective in this match which was to strike as many times as possible while the decoy monsters were containing the enemy's attacks. The Kraken and Sea Monster perfectly played their role in this match. Goblin Mech and Sand worm fought bravely.
Battle 2, Ruleset:
The spreading fury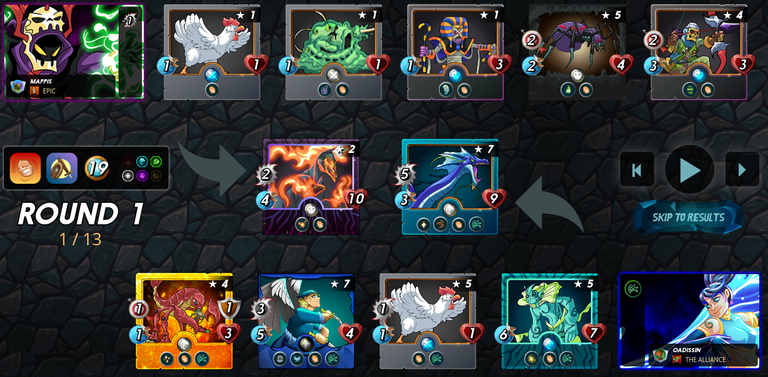 The ruleset gave enrage ability to all monsters on the board. However, my Sea monster in the front line exploited this ability to perfection. While healing after enemy damage Sea monster had a boost to strike with double its own stats. Pelacor Bandit attacked from the second last position in the team. Despite its positioning Pelacor managed to weaken the enemy monsters cutting all support to the opposite team. Also, the enemy monsters missed several strikes on Kelp initiate due to his high speed.
Battle 3, Ruleset:
Reverse Speed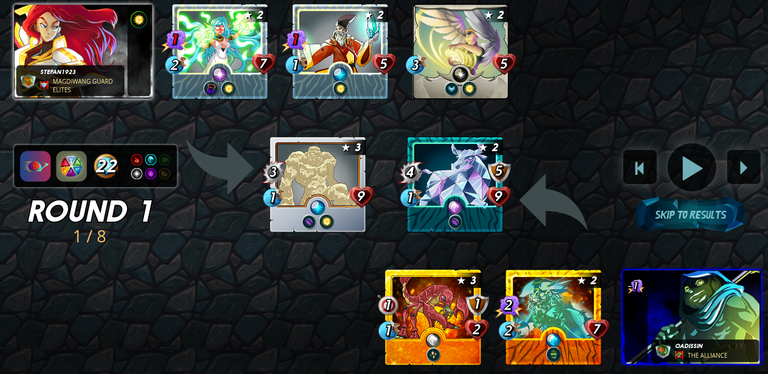 I often play the water elemental when the reverse speed is activated on the battlefield.
Torhilo the frozen healed with the support of Crustacean King surpassed by far the opponent strategy.
--
If you are interested in the original Giveaway, contest, and raffle directory being formed by all willing community members please check the post here, Challenge/Contests/Giveaways/Raffles.
Thanks to all the Splinters that keep the interactions in the ranking battle as smooth as we all like. My team selection was based on both defensive and offensive strategy because of the learning and corrections I am still implementing to battle rank Warrior team.
If you appreciate this post, I invite you to explore this blog collection of articles.

More about Splinterlands on the official telegram group Splinterlands Telegram


I invite you, dear readers to share in the comment section whatever suggestions or questions you would like to ask.

You are interested in playing Splinterlands and don't own your account, click on the link below to start your exploration of this exciting board game.


Check-in for free here my referral link


Warm regards
---
▶️ 3Speak