Which Halloween 2022 @risingstargame NFTs Did You Managed To Get?
---
The Halloween Mission for minting new Cards for @risingstargame ended some time ago. Although I have participated in most of the previous Special Missions to get limited edition NFTs, I decided to skip this Halloween and focus on Music Promoter.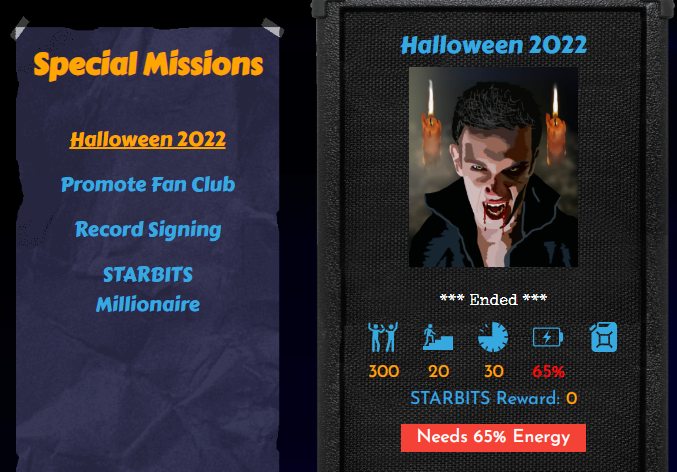 Price of S44 Old Blud Has Fallen After End of Mission
This is the expected trajectory we have seen since the first time Special Seasonal Missions became a thing with S1 Undead Fred. Over time these Cards can end up being valued higher as their scarcity makes up for lost utility over time.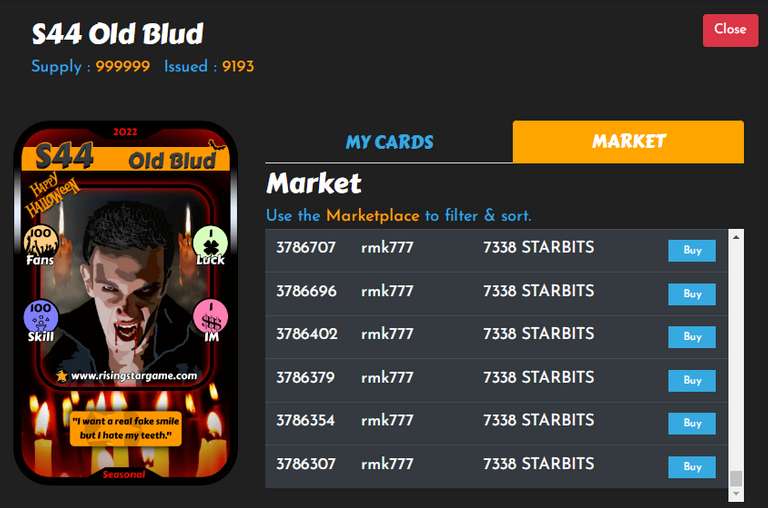 Cards Players Could Mint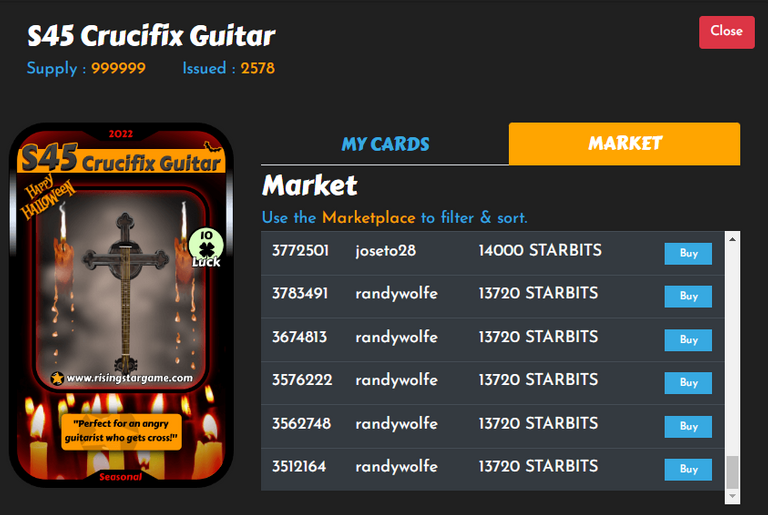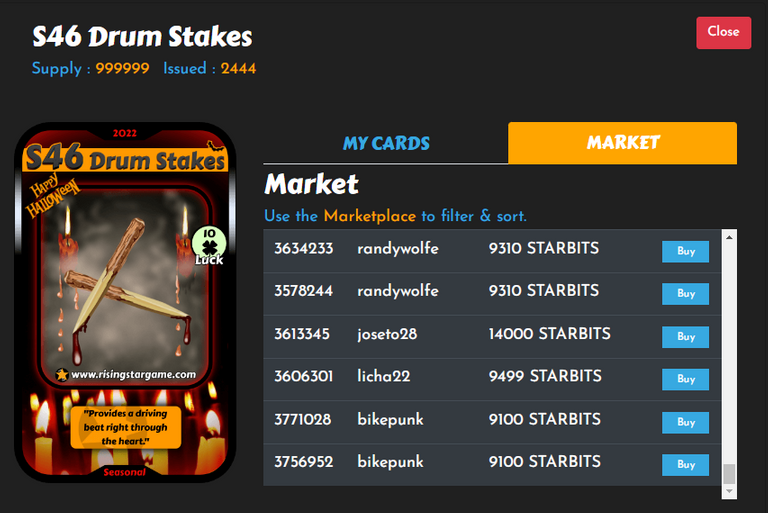 All three of the Cards come in animated variety. These can be Blended after collecting 10 of the same Card. Unfortunately there is no boost to the stats. It is a mere 10X improvement of the stats, but with an animation instead of a static image.
If you are new to the game, you can start playing here. Make sure to have Keychain installed for secure login.
---
---
---
---
---
---
---
I Gained All My Cards Through Gameplay
---
I Bought Some of My Cards
---
---
I Did Not Participate In Halloween 2022
---
---
Answer the question at dpoll.io.