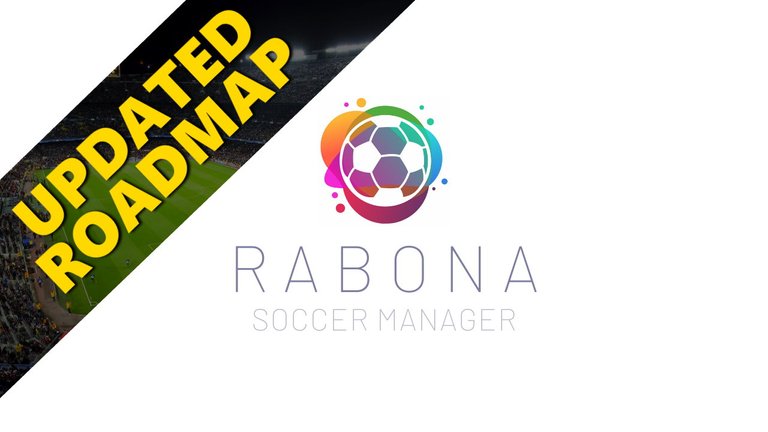 Updated Roadmap from Rabona Soccer Manager includes Tokenized Teams
Among a few key updates slated for Q1 2021 is the ability to tokenize your team, essentially creating shareholders that will share in your franchises profits. How awesome is that? Very likely a first of its kind in the blockchain gaming and NFT space!
The updated Rabona roadmap goes on to say:
Top clubs will seek investors, who will become partial owners by buying club tokens. Investors at their turn will receive an ROI for their contribution in funds instead of time, and gaming skills. One club can have many co-owners simultaneously, all sharing the rewards.
Rabona Soccer manager is already a fairly feature rich game out of the gate.
Macro team lineup management aside there are many aspects to your franchise that can be upgraded and optimized, from ticket, merch, and food prices to back office scouting and contract negotiating skills. It's already a fairly deep game but things are only just getting started at Rabona!
Also included in the updated roadmap is the future ability to stake RBN (Rabona's native in-game token) to earn dividends, and Tournaments including a Rabona Cup 🏆, and custom tournaments created and configured by players!
Very excited to see where things go from here! If you haven't yet started your Team feel free to use our Rabona referral here (It will earn us both some RBN tokens). Happy gaming! 👊
---

25% of All Account Rewards Distributed To Delegators!
Read about our Delegation Rewards Pool program here, and how you can earn by delegating to @battegames!
You can help us reach our goal of curating gaming content with 15,000 HIVE Power!
100HP | 250HP | 500HP | 1000HP | 2000HP | 5000HP
Big thank you to our current delegators 👊
---
🕹️ Follow @battlegames for Gaming News, Curation, and Community.
---
---