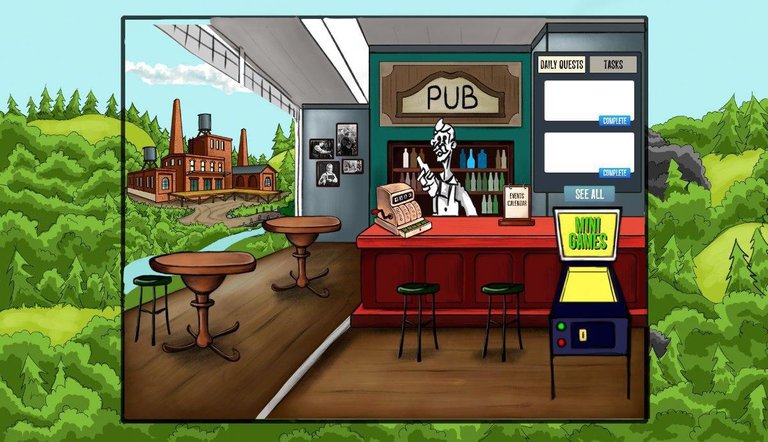 Best Pub is the house of energy)
The second area available during the soft launch will be the Pub. In pubs, we all have drinks and spend our time and money, and discover the latest news and rumors via the bartender. There are also specific types of games and attractions inside. And of course lots of different beers))

Closer look at the RAW Pub Screen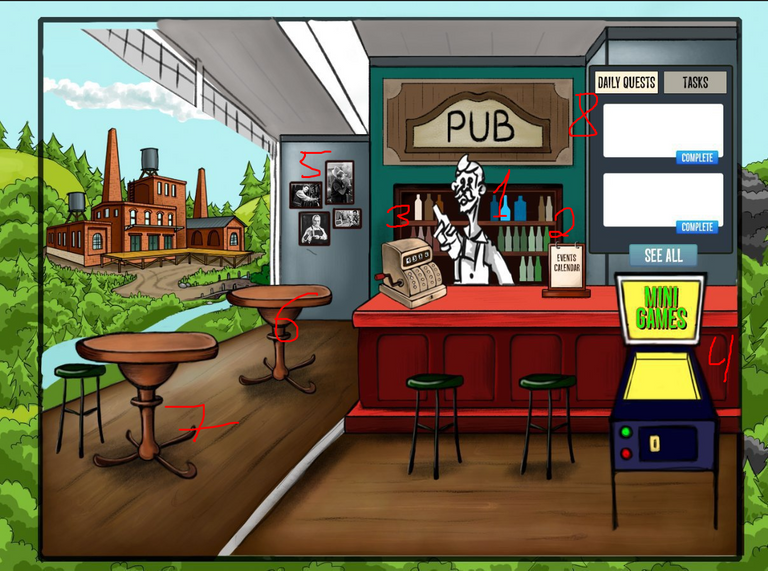 The Bartender - you can order a beer here. The best beer that sold into the pub in the specified timeframe (let's call it season) will be available on the menu list with an author nickname! Grab a beer, replenish your energy, take part in the Best Seasons Drinker Leaderboard
Events calendar - specific events board that is about to take place in-game with specific rewards, quests, etc.
Cash desk - Sell your beer, gain CBM token
Mini-games - That one for different time killers while you waiting for a beer to craft or a quest to be completed... (that one's for you @detlev)
Leaderboard - weekly top - sold beers by Brewer and Top Drinkers in a separate chart. Special events will be pinned here as well.
Top secret some action making you wanna spend more and more time in-game.
Wholesaler event a guy that pays CBM for a specific beer for a limited amount of time. Appears in the Events calendar.
The soft version will be launched with limited possibilities.

Stay updated
Discord - https://discord.gg/fqPdYhr
TG channel - https://t.me/cryptobeerinfo
TG Community chat - https://t.me/usercryptobeer