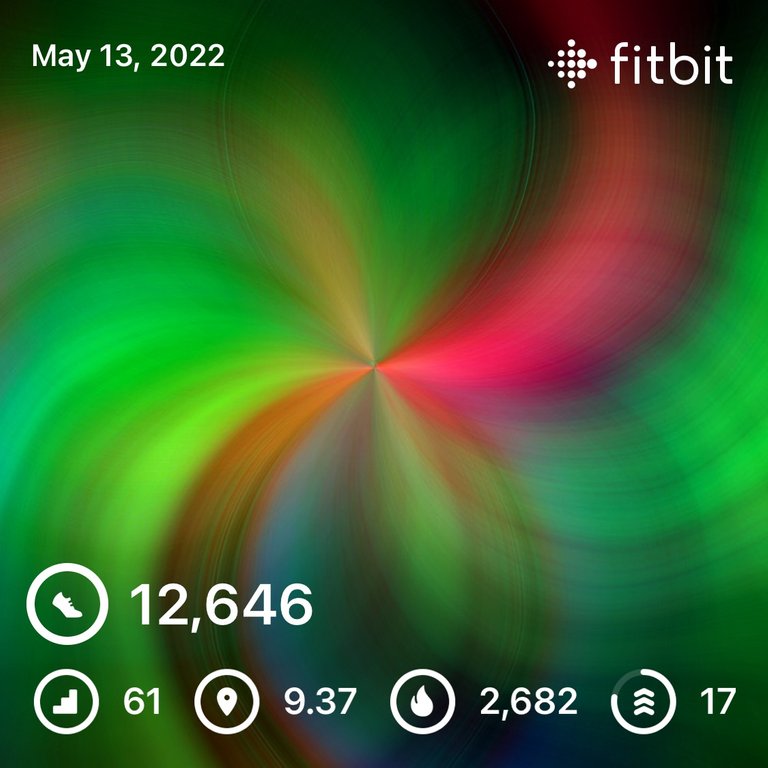 Not exactly sure what the deal is. I guess I've been getting too much sleep?! 🤷 Doesn't seem quite right to me, but it started to decline yesterday and took a hard dip today. 😮 Got to bed pretty late, nearly ten, and was up at five, so was about an hour and a half short altogether (at least relative to my eight hour goal). I do have to say, though, that I haven't really been hitting the wall in the afternoons like I was and I really hunkered down and got a lot done today. 😁👍
The morning routine was usual outside of the crypto markets still slaughtering my net worth. We did see some recovery, but still looking bearish. 😱 Just have to keep repeating the mantra: they're only paper losses, they're only paper losses,…
Of course, my Polygon investments were already a nightmare, but now we're just adding icing on the cake. Shoulda', coulda', woulda' gotten out a couple weeks ago; but didn't. 😭
Worked on my post, like normal. Got it done and published and then I had several school related tasks that I needed to accomplish on the computer (which gave me a solid excuse to sit down and focus). Went in and re-ordered the homework assignments so it makes more sense (it wouldn't let me on the phone), checked my Blackboard roster to see if it reflected the student drop I had, and then went in and did the official attendance reporting for their financial aid and all that.
Had quite a few emails from current and wannabe students, so took care of all those, have students overrides, and got my inbox todo list cleaned out.
Turns out the wife was slacking and didn't renew her vehicle registration before she left for vacation (or before her birthday), so I went in and took care of it and the fine for her.
I'd gotten the stuff that needed doing on the computer done, and I was already there and focused, so I went in and took care of HashKings as well.
There was really only one thing left on the kitchen table, and that was the water bill that I have to pay by physical check…Ohh! In the meantime I did the dishes, cleaned up in the kitchen, and did all the laundry! 😮😁
I was thinking of taking the dog with me for a walk, but it was hot out today (I like it, but he doesn't so much) and he didn't even make a move to want to come with me. Decided on a quick walk with a purpose: pay the bill.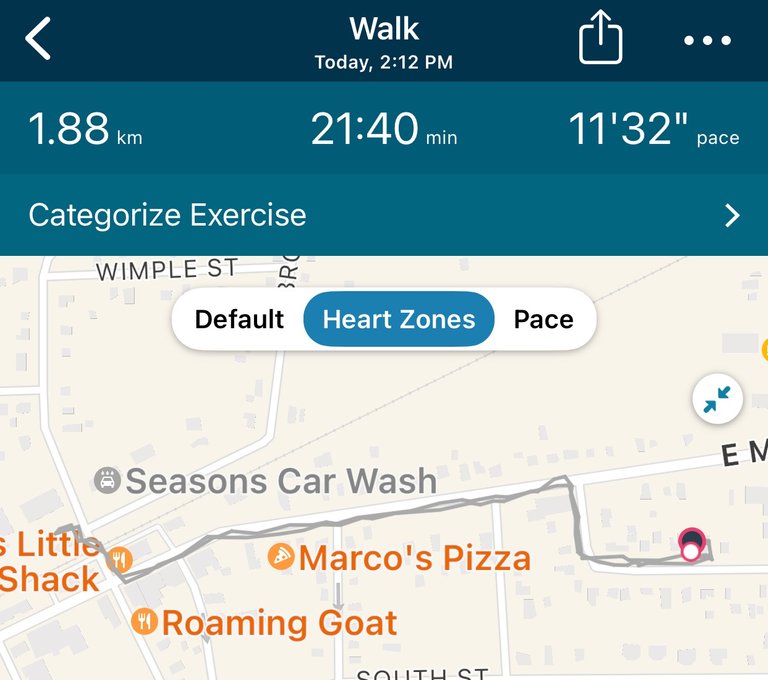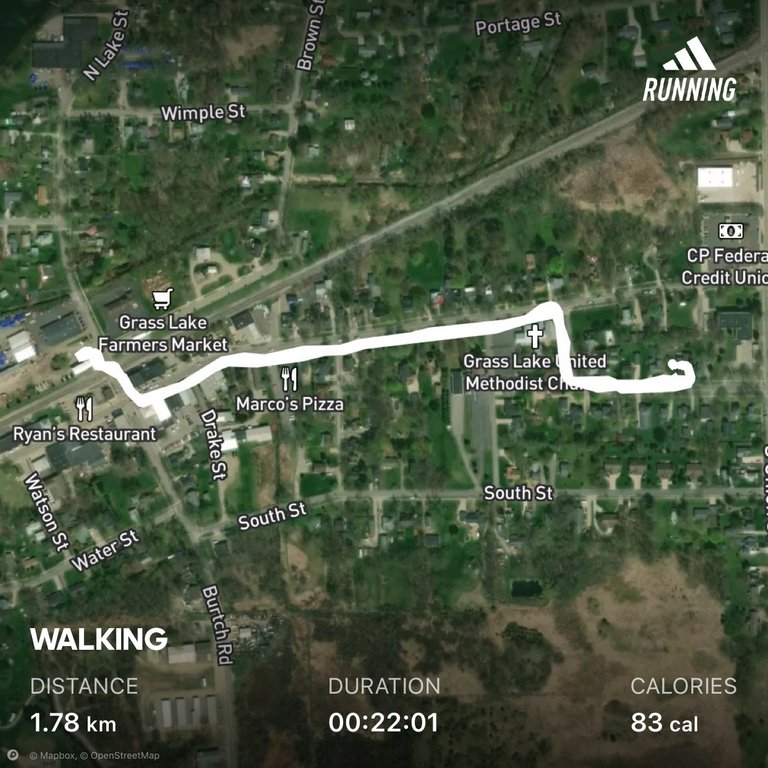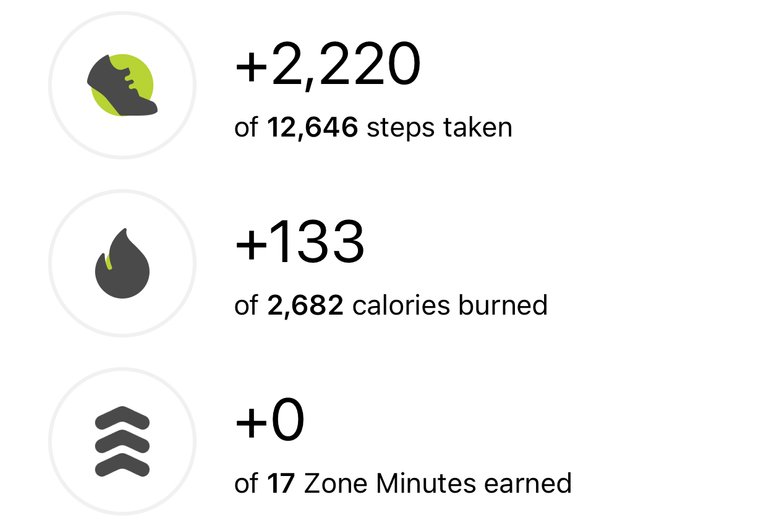 Actually felt summery even! 😁☀️
Nice day to get a little sunshine even if it was only a kilometer or two.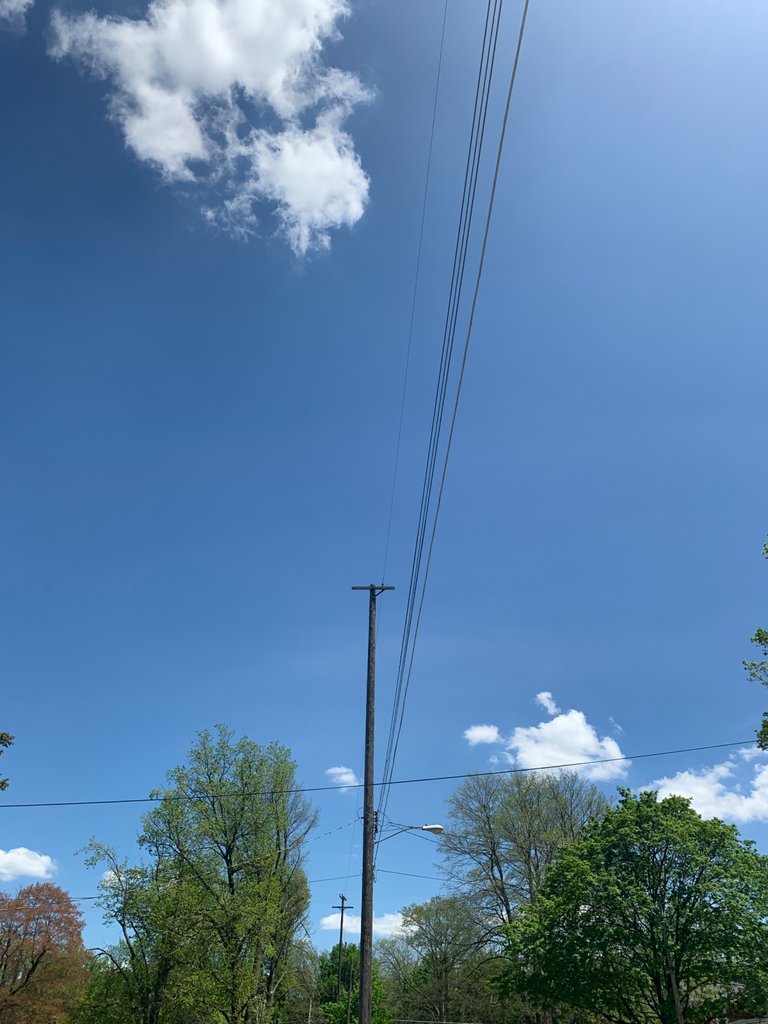 Was feeling pretty good about myself having crushed my todos and even gone for a walk! Pretty much all the laundry was already done and put away, and I was looking at nearly a whole day left ahead of me!
Spent some time looking into Privex servers and making sure I'm clear about the decisions I'm making regarding the website. I'm catastrophically stuck otherwise, have to change the hosting one way or another.
By then, though, it was time to reward myself with some VR. I played a bit more of Walz of the Wizard and I've gotten all the trophies in the tower now except one. I've found five of the clues, but gotten totally stuck on what the last one means. 😢
Jumped into Pioneer for a couple more runs and actually got to the final boss for the first time. I got pwnd in a matter of seconds, though, of course. Way too OP!
After I'd played for a while, it was time for Pizza Trivia!!! 🤑 Was fun, as usual, and we had a couple ones with one winner and one loser. 🤣 Pour out a little liquor. I did pretty well, got about five PIZZA, but then the tipCC bot died. 😭
I made myself a fried egg and ham sandwich for dinner and worked on my Splinterlands quest from yesterday and today, did my Wordles, and then watched some Rick and Morty before bedtime.
Definitely got to ramp up my productivity score for today! 😁👍🥳
---
Huh. dShitty says I was supposed to get ten SIM and my Bank got robbed, but I got twelve SIM? That's not usually how this works, but ok! 👍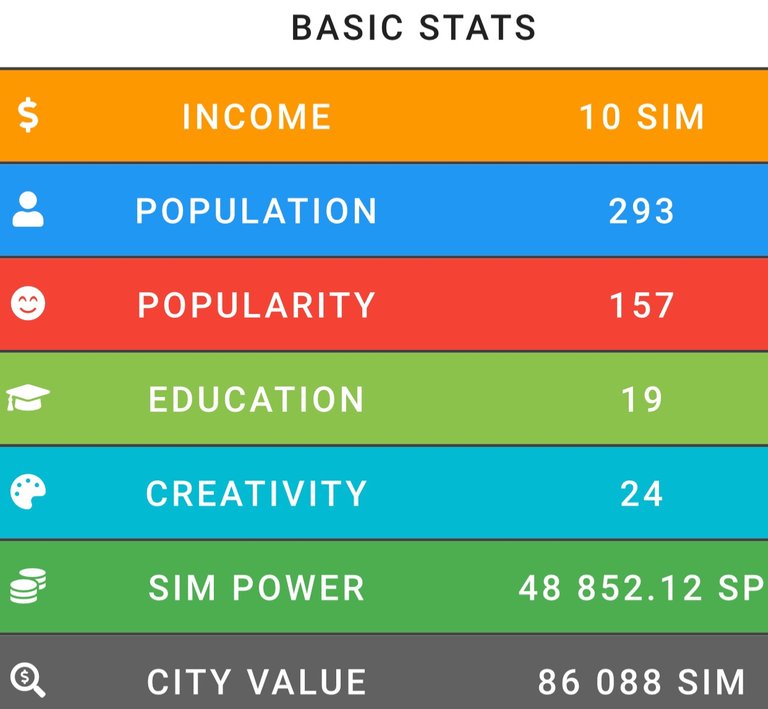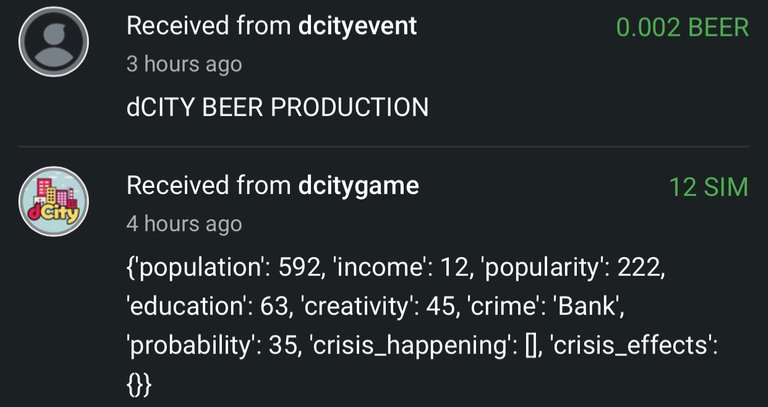 ---
I guess between unlocking the next mission and remembering to go in on Rising Star more frequently, my growth seems to have accelerated somewhat. I've got some drunks at the moment, but just been continuing with missions for now instead of switching to lessons (I think I have a buffer).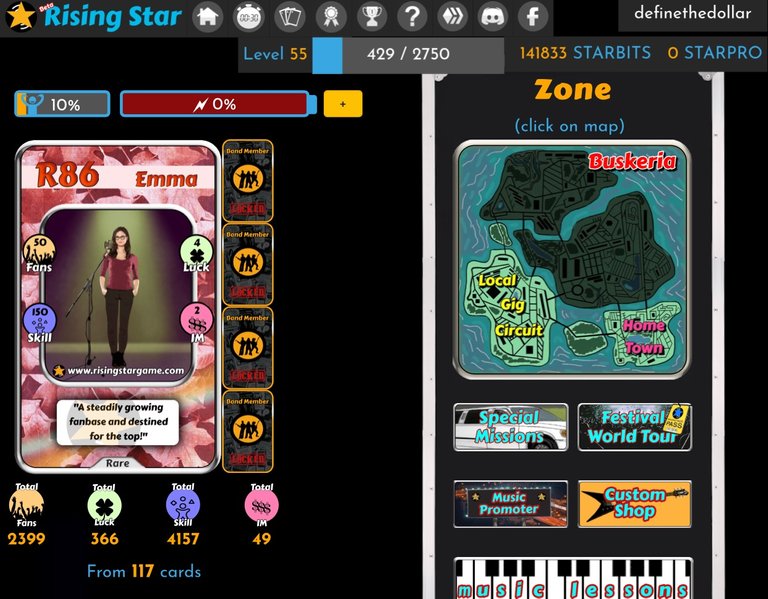 ---
I actually went in and took care of HashKings today. Harvested, replanted, and watered my plots, and then purchased and smoked ten joints. For all that, I did go up a level or so, which I guess will help with Raids? But I don't get Raids, can't seem to figure out if or when they actually pay out anything (saw one trx once), and it still wasn't enough I don't think to even be able to craft the next level of joint (so I don't have to keep wasting my time smoking a bunch of pinners). 😡 I'm still like fifty HIVE deep into this thing…gotten about 800 BUDS per week for that, and now just poured it right back in…we'll see.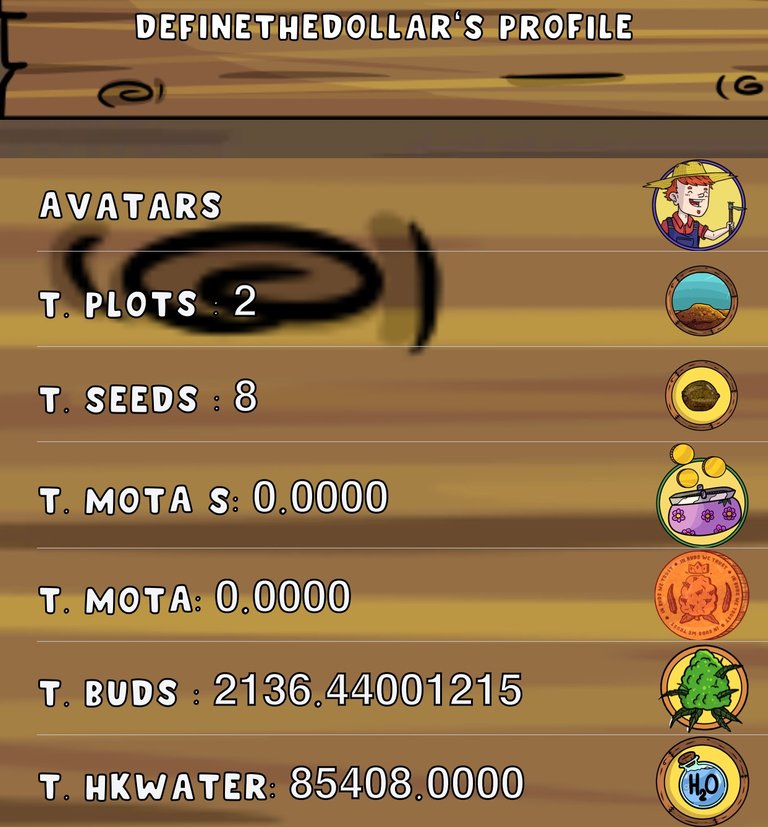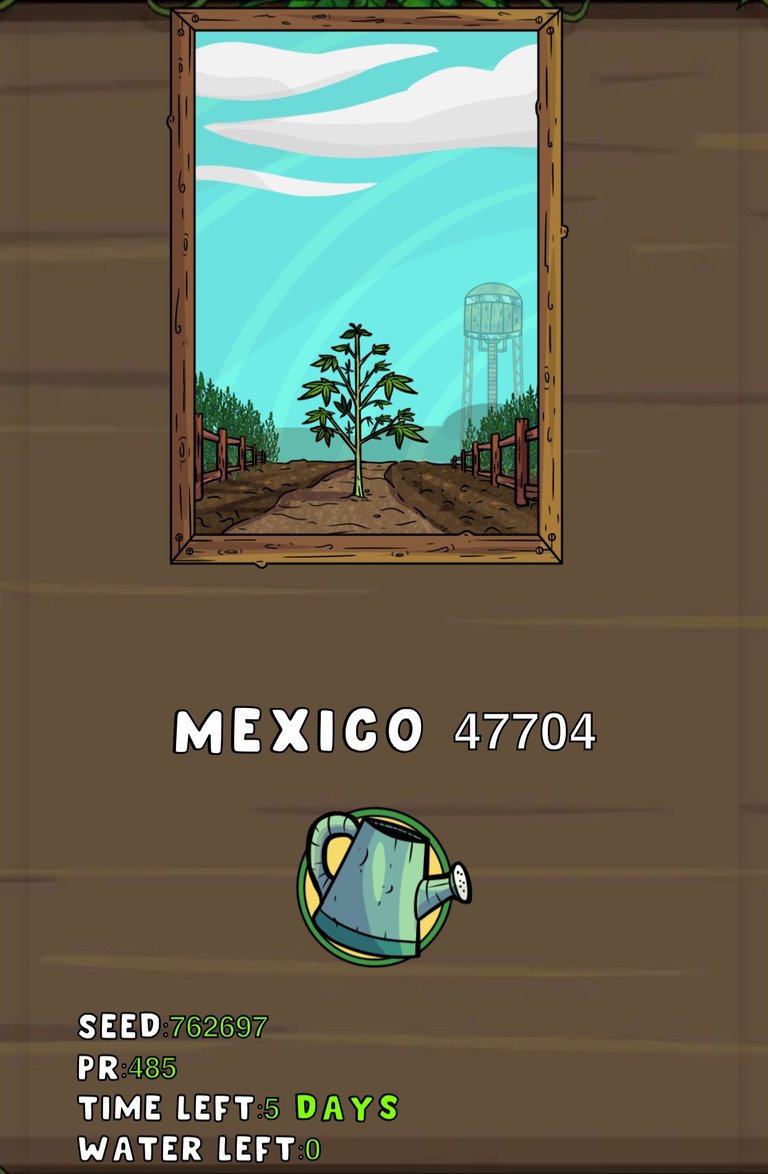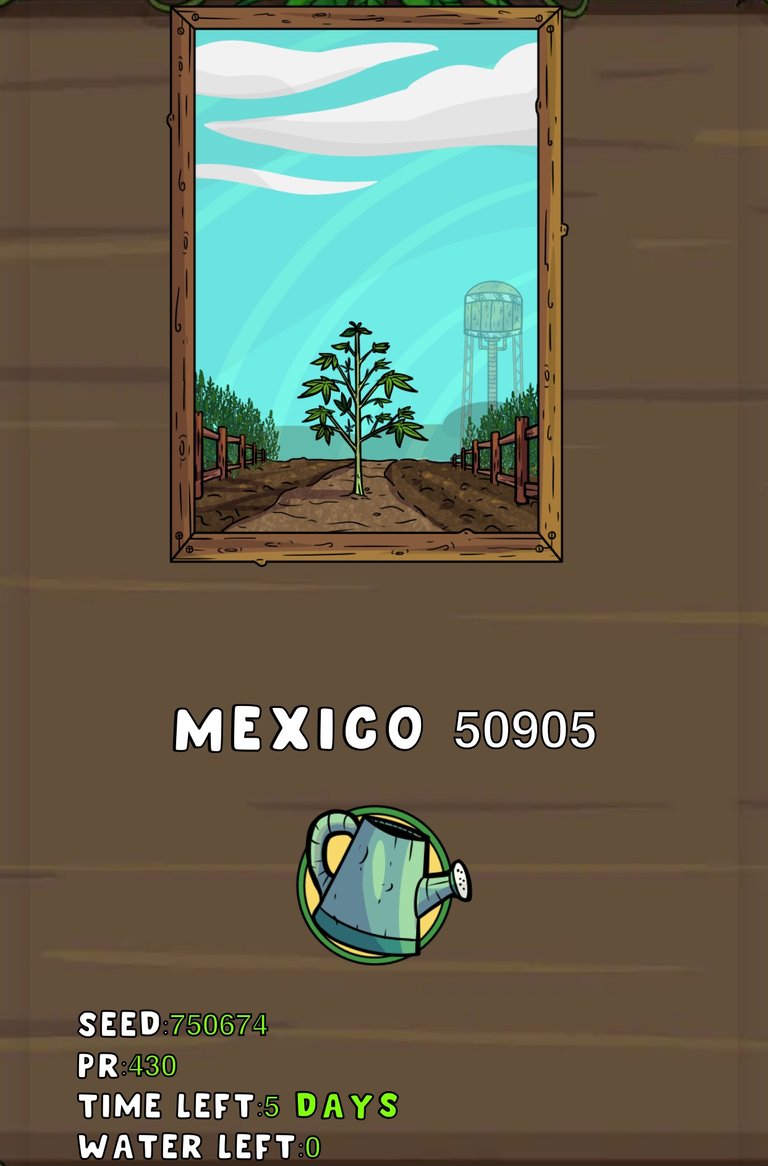 ---
Got caught up with Splinterlands finally this evening. I did get a bit frustrated and gave up on trying to finish yesterday's quest in Diamond II, but I did alright by the end.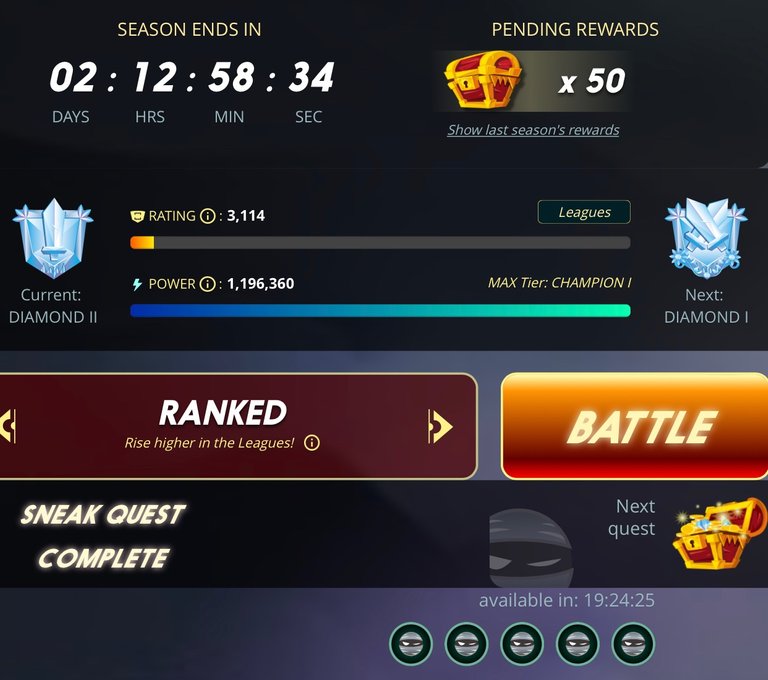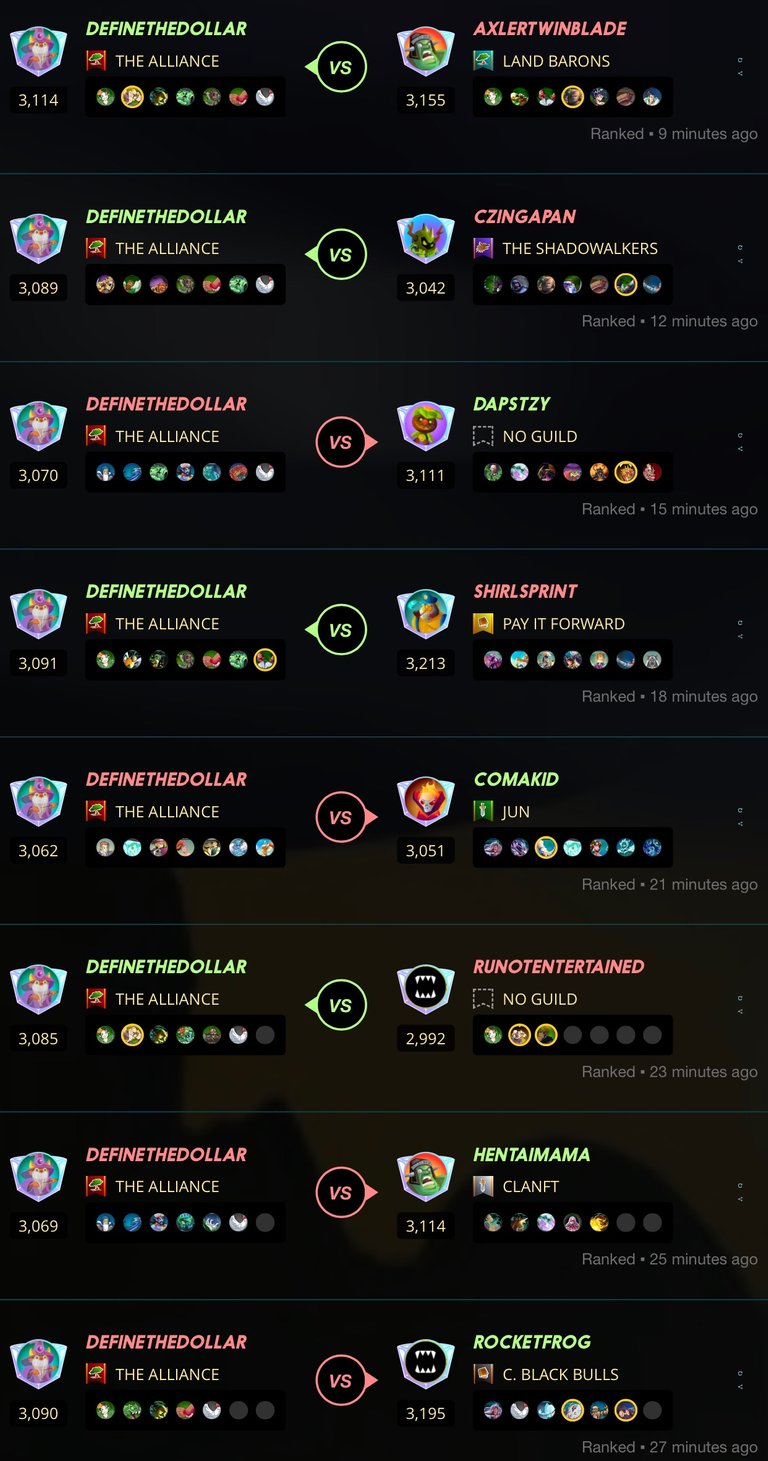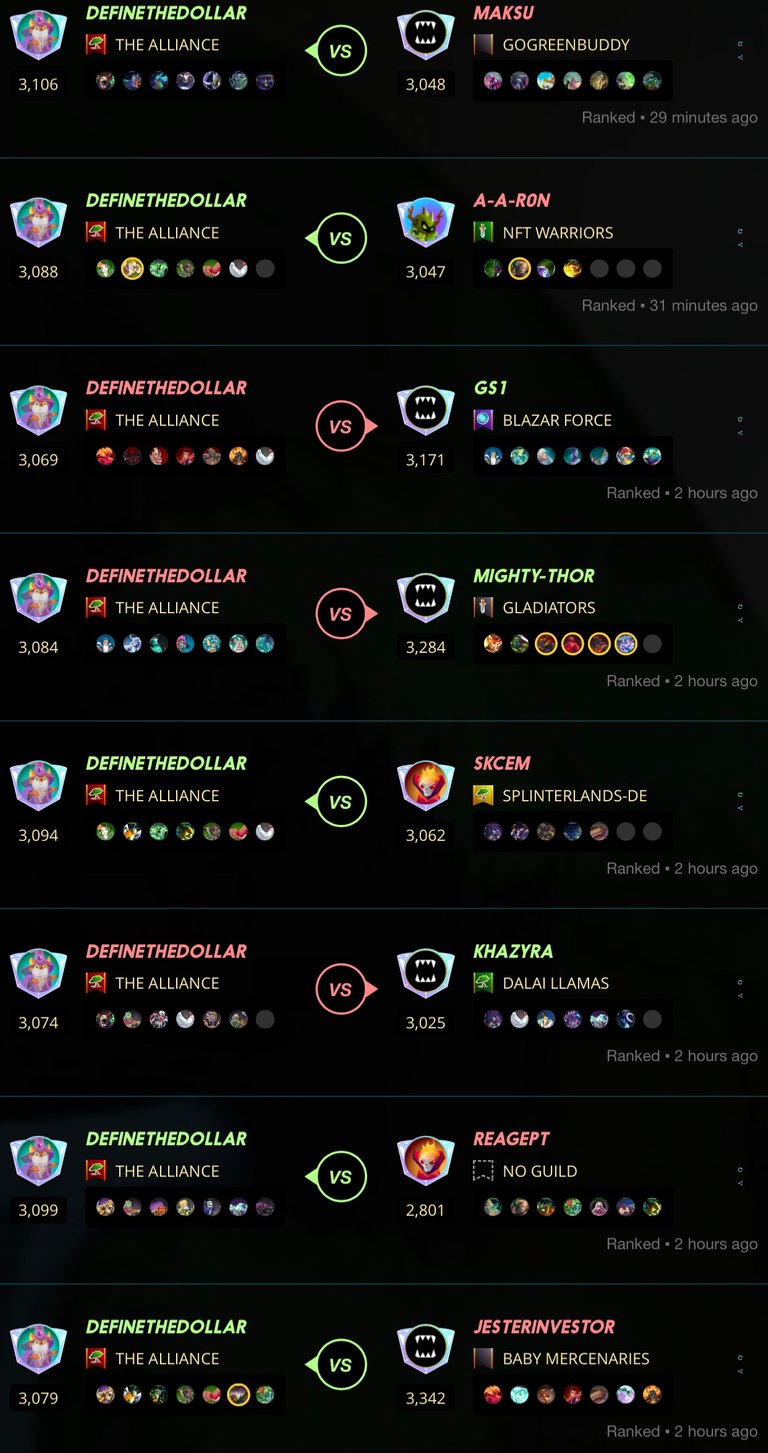 Got my Earth quest done still in Diamond III. Can't say the rewards were that great, but a couple rare don't hurt: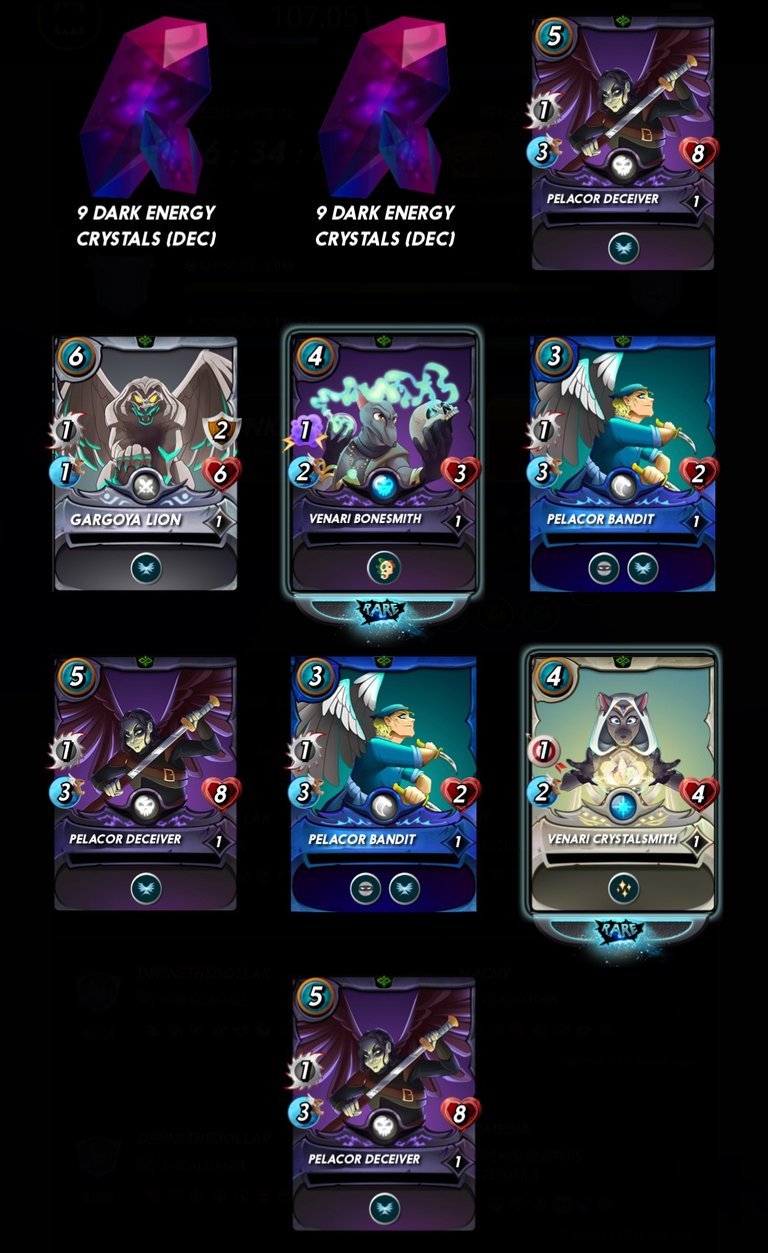 I got Life splinter for my quest today, but there was no way I was dealing with that. Switched it and got Sneak quest again, which was fine. I was able to fight my way back into Diamond II to complete this one, but can't say the extra chests helped all that much: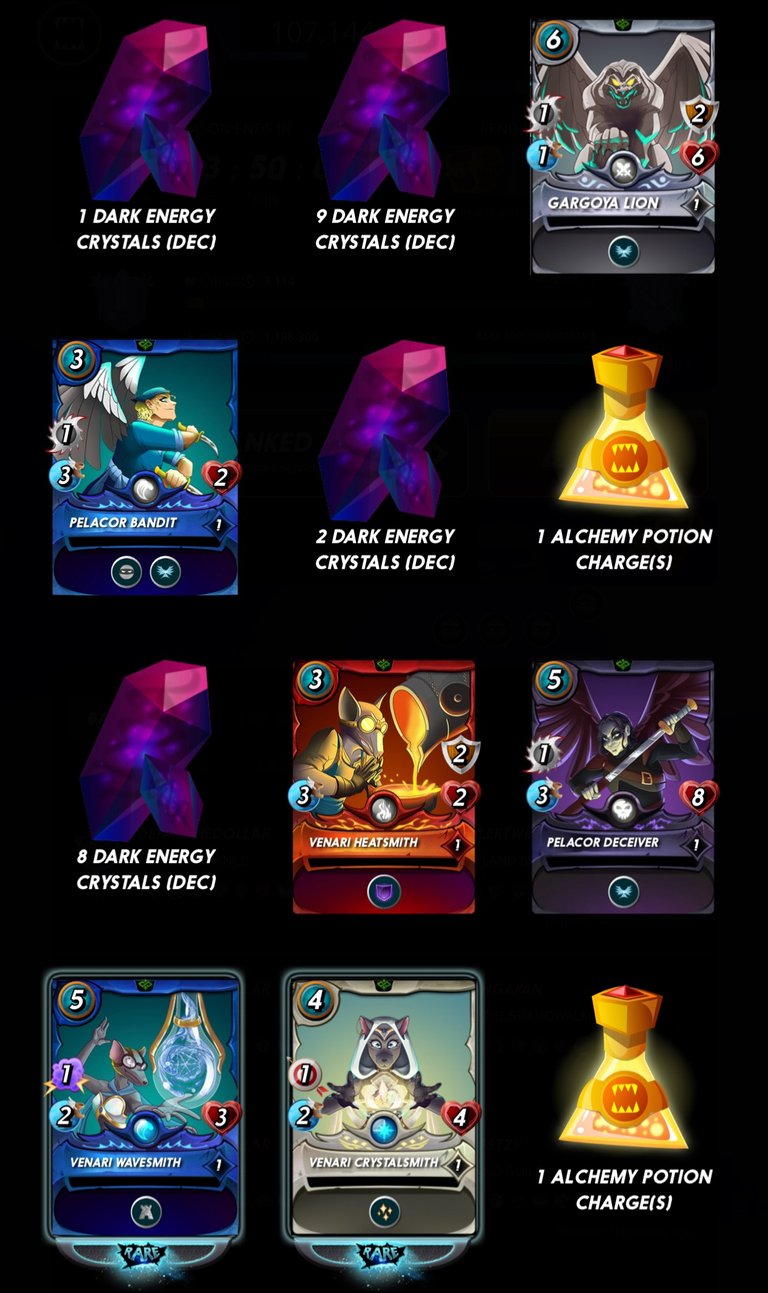 My SPS drop continues on its decline. 😢 Well below a hundred per day now. 😡 I guess I shouldn't look a gift horse in the mouth, it's just that I started off above two hundred and it just goes down even though I try to keep earning DEC and am holding packs instead of opening them…anyway, just staked for today. Haven't done anything other than that since they started the new phase of pack sales.
Still have a bunch of vouchers sitting waiting on the market. 😡 I sold some the other day, but been indecisive since then. Honestly, I think there was a pretty good sell opportunity today that I missed, but it's fine…thinking of putting the funds towards my Privex hosting; round and round go the funds. 🤑😁
---

Wordle 328 4/6
🟨⬛⬛⬛⬛
⬛⬛🟨⬛🟨
⬛🟩🟨🟨🟩
🟩🟩🟩🟩🟩


Daily Quordle 109
7️⃣5️⃣
4️⃣8️⃣


Daily Octordle #109
8️⃣🕛
🔟7️⃣
9️⃣6️⃣
🕚3️⃣


Daily #89
1️⃣9️⃣⬛2️⃣0️⃣
2️⃣1️⃣⬛0️⃣4️⃣
0️⃣8️⃣⬛1️⃣2️⃣
1️⃣8️⃣⬛0️⃣2️⃣
1️⃣3️⃣⬛0️⃣5️⃣
0️⃣9️⃣⬛1️⃣4️⃣
0️⃣7️⃣⬛1️⃣7️⃣
🟥🟥⬛1️⃣6️⃣

---
Average Last 7 Days: 15,130
Lifetime Average: 14,947
10k per Day Streak: 62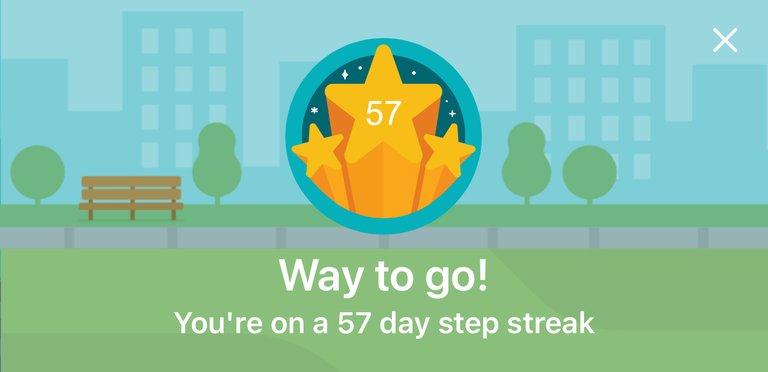 Longest Streak: 204

Distance on shoes: 775.92 km
Distance on hikers: 67.07 km
#AutomaticWin Tally: 421
#AutomaticWin Streak: 0
Longest Streak: 53
#TripleTen Tally: 118
#TripleTen Streak: 0
Longest Streak: 7
#DoubleDay Tally: 229
#DoubleDay Streak: 0
Longest Streak: 37
Highest Floors: 120
Highest Daily Steps: 41,528
Zombies evaded: 0/0
Mindfulness Diary:
Health: 87%
Satisfaction: 87%
Energy: 95%
Productivity: 88%
---
Referrals: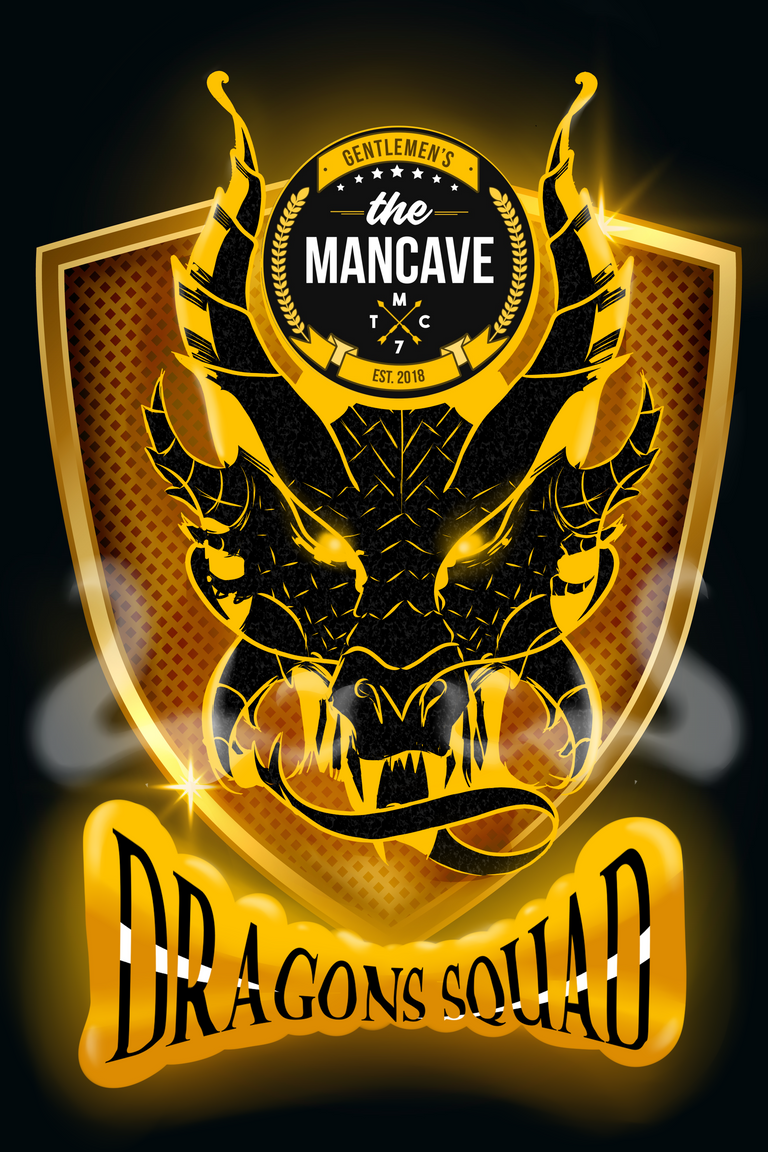 Power up and Hive on!